Shocking admission: How the coronavirus is affecting our children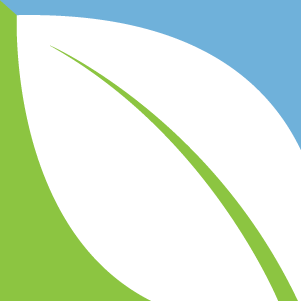 (NaturalHealth365) People continue to worry about the effect the coronavirus will have on more vulnerable populations as it continues to spread in countries across the world. First detected in China, scientists continue to learn about this new strain of coronavirus.
When viruses hit, it's often the youngest among us and the elderly who suffer the most. But recent news reports have noted that kids who are infected with the coronavirus seem to have very mild symptoms or even no symptoms at all. Recently, MSN reported a case of a newborn baby who was infected with the coronavirus and then recovered on her own without the need for medication – a promising insight into the virus that's worried so many parents around the world.
What happened to a baby infected with the coronavirus?
Xiao Xiao, a baby girl in Wuhan, China is reportedly the youngest child to have contracted the disease at this point.  Her mother had coronavirus while pregnant, although it's unclear whether the baby contracted this virus due to close proximity to the mother or by blood.
The baby was diagnosed with mild heart disease, and while they found that she was infected with the coronavirus, doctors decided not to treat the virus because she didn't exhibit symptoms. She had no cough, no fever, and no obvious problems breathing.  Within two weeks, tests showed that the baby girl had recovered fully from the coronavirus and she was discharged from the hospital.
Earlier news reports have noted that babies and children who are infected with coronavirus seem to display milder symptoms than adults do, likely because the immune system begins to deteriorate with age. And it's been aging adults who have been hit the hardest by the coronavirus. However, while children may get a milder form of the virus, it's still essential to take preventive measures and take steps to boost your child's immune system to avoid the coronavirus.
Reduce the risk: Strategies to support a healthy immune system
When it comes to reducing the threat of bacterial or viral infections, you can take some simple steps to give your child's immune system the support it deserves.  Check out these 5 simple tips:
Of course, we always suggest you consult with an integrative physician before making any changes to lifestyle habits.  But, let's not forget – when it comes to reducing the risk of bacterial and viral infections – use common sense.
In addition, it's always a good idea to be more aware of our surroundings and be vigilant about maintaining healthy personal hygiene habits.  Stay well hydrated, get an adequate amount of sleep and stay physically active.  All of these tips will prove to be invaluable in maintaining great health.
Sources for this article include:
MSN.com
Metro.co.uk
SmartParenting.com
Parents.com
USNews.com