Most oncologists admit they have no training to help patients live healthier lives, new study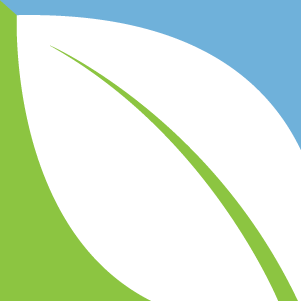 (NaturalHealth365) Back in early 2015, a study published in the Science journal claimed that 65% of cancer cases were simply a case of "bad luck" caused by random DNA mutations.  However, just a few months later a study published in the Nature journal contradicted the idea that cancer was simply caused by bad luck, showing that between 70-90% of cancer cases were actually due to environmental factors and lifestyle behaviors.  Do oncologists have any idea what's going on or not?!
No doubt, with more than 1.5 million new cases of cancer diagnosed each year, understanding how to live a healthy lifestyle seems critical for the prevention and treatment of cancer.
Unfortunately, a new study published in the journal Cancer indicated that many oncologists don't even promote healthy lifestyle changes to their patients, and they don't have the training necessary to help cancer patients live healthier lives.
These new findings are noteworthy since sticking to a healthy lifestyle is so critical to improving survival rates and promoting the overall well-being of people battling this disease.
Oncologists don't know how to encourage healthy lifestyle changes
According to the study, it's likely that oncologists don't promote healthy lifestyle changes to their patients because they're worried about overwhelming or distressing them. But since cancer survivors have a higher risk of many health conditions, such as heart disease, it's crucial that physicians start encouraging these survivors to begin making lifestyle changes that will improve their long-term health.
To see which physicians were encouraging healthy lifestyle changes for cancer patients, the study looked at numerous physicians, including specialists, primary care physicians, and oncologists who treat cancer survivors.  And, while 90% of surveyed primary care physicians reported promoting healthy lifestyle changes like smoking cessation and weight loss, only 26.7% of the oncologists did.
Beyond fearing that they'd overwhelm their patients, oncologists also noted that they didn't have the training and time to make these essential recommendations.
Don't wait for doctors: Tips for living a healthy lifestyle to improve cancer survival
While oncologists may be missing the mark when it comes to promoting healthy lifestyle changes, there are plenty of tips cancer patients can follow to improve their chance of survival.
Some of the best tips for increasing longevity while dealing with a cancer diagnosis include:
Increase your vitamin D intake: Studies show that optimizing vitamin D3/K2 levels with a supplement can improve cancer survival rates, protect against certain types of cancer, and contribute to overall longevity.
Consume more omega-3 fatty acids: Recent studies show that an increased intake of omega-3 fatty acids resulted in a lower mortality rate in breast cancer patients.
Get more exercise: The right amount and form of physical exercise has been found to increase cancer survival rates significantly.  Walking is a smart move. (pun intended)
Add meditation: Meditation reduces anxiety and stress, which can be beneficial for cancer survivors, improving their mental and physical state.
Eat more cancer-fighting foods: Good nutrition is essential for everyone, but it's particularly vital for cancer survivors.  Be sure to eat plenty of organic fruits and vegetables high in carotenoids – which help to reduce inflammation,  support immune function and improve survival rates for cancer patients.  Don't forget, plenty of fiber-rich foods like organic beans, rice, green peas, barley, berries and apples is essential "tools" in the prevention of cancer cell growth.
Ultimately, there are literally hundreds of anti-cancer lifestyle habits designed to reduce your risk of premature death.  Find a good (integrative) healthcare provider to work with; surround yourself with supportive people and never lose faith in your ability to heal from any disease condition.
Sources for this article include:
ScienceMag.org
Eurekalert.org
MedicalNewsToday.com
NaturalHealth365.com
MedicalNewsToday.com
NaturalHealth365.com
NaturalHealth365.com
NaturalHealth365.com
Photo by NIH-NCATS