Omega-3 fatty acids help prevent cancer and improve survival rates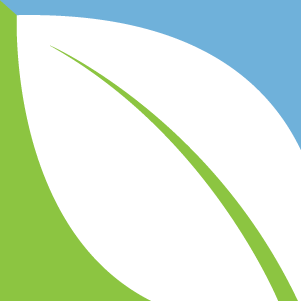 (NaturalHealth365) Are you getting enough omega-3 fatty acids in your diet? A recent study found that breast cancer patients had a lowered mortality rate as many as 15 years after initial testing if they increased their intake of omega-3 polyunsaturated fatty acids.
Omega-3s are already linked with numerous health benefits, and this study indicates dramatically improved survival rates following a breast cancer diagnosis. Omega-3s are linked with lowered occurrences of many types of cancer and seem to play a role in preventing them.
Oily fish and supplements are excellent sources for omega-3s
The term "omega-3 fatty acids" refers to a suite of polyunsaturated fatty acids essential to overall health due to their role in a number of systems and functions of the body. However, omega-3 fatty acids are not produced in the body, so they must be acquired via diet and supplements.
One-way study participants increased their levels was by eating oily fish, as many types are well-known omega-3 foods. However, omega-3s are also available in supplement form.
EPA and DHA omega-3 fatty acids found particularly effective
The breast cancer study was led by the University of North Carolina's Nikhil K. Khankari, PhD, MPH and colleagues, who looked at data from 1,463 breast cancer patients who had participated in the Long Island Breast Cancer Study Project (LIBCSP). This study tracked fish and omega-3 fatty acid intake of ALA, DPA, EPA, DHA and omega-6 polyunsaturated fatty acids (arachidonic acid and linoleic acid).
In 14.7 years 485 people had died, with 210 of these from breast cancer. Those in the group who consumed the most omega-3 foods (in this case, fish) were 25 to 29 percent more likely to survive. An analysis of the omega-3 fatty acids found that EPA and DHA in particular seemed to impact survival rates in a positive way.
Follow up study showed that reductions in mortality rates ranged from 16 to as high as 34 percent after 15 years when higher levels of the omega-3s DHA and EPA were consumed in both fish and supplement form. The research group concluded that long-chain omega-3 fatty acids were highly effective in improving survival rates following a breast cancer diagnosis.
List of health reasons to consume omega-3s keeps growing
The benefits of omega-3 fatty acids are numerous, with this study adding more confirmation of their efficacy. In addition to cancer-fighting properties, these potent compounds can produce an anti-inflammatory effect, leading to lowered blood pressure, as well as healthier cholesterol and triglyceride levels. They assist in regulating heart rhythms and protecting against coronary heart disease. They have also been linked with improving mood and attention disorders, such as depression and ADHD.
Some of the top omega-3 foods are oily fish like salmon, sardines and trout. Flax and flaxseed products are another top dietary source for omega-3 fatty acids.  Plus, let's not forget, a daily fish oil supplement is another effective way to make sure you're getting enough omega-3s in your diet.
References:
https://onlinelibrary.wiley.com/doi/10.1002/cncr.29329/abstract
https://www.ncbi.nlm.nih.gov/pmc/articles/PMC3875325
https://www.blockmd.com/blog/omega-3-fatty-acids-and-breast-cancer-is-there-a-connection
https://www.lifeextension.com/sitecore/content/LEF/Home/Newsletter/2015/12/Increased-fish-and-omega-3-fatty-acid-intake-linked-with-improved-survival/Page-01
https://newhope360.com/supplements/omega-3-fatty-acids-breast-cancer