Brain imaging studies reveal brain damage caused by organophosphate pesticides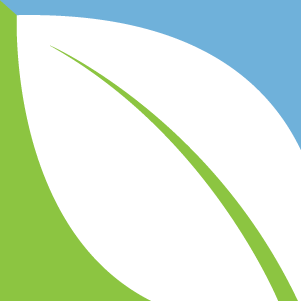 (NaturalHealth365) As alarming information comes out about organophosphate poisoning in humans, more and more people are beginning to express concern over the use of pesticides, insecticides, and other agricultural chemicals.  Bottom line: modern farming practices – with its huge dependency on toxic products – place a horrible burden on all forms of life.
The numbers are staggering: Over 5 billion pounds of pesticides get used – throughout the world.  Now, a new study reveals yet another way that chemicals in insecticides can cause different types of brain damage to our children, in utero and beyond.
Pregnant women need to watch out for organophosphate poisoning, study warns
A longitudinal study out of University of California Berkeley gives insight into the way organophosphate pesticide exposure in utero negatively impacts a child's developing brain.
The researchers obtained their data from a group of Mexican American 15- to 17-year-old teens in Salinas Valley – a part of California with heavy pesticide use. These teens were part of a two decades long cohort called the Center for the Health Assessment of Mothers and Children of Salinas (CHAMACOS).
These teens were analyzed with a relatively affordable and simple technology known as fNIRS (functional near-infrared spectroscopy) imaging.  fNIRS imaging monitors cerebral blood flow – which can tell us which parts of the brain are active during various activities.
Here's one of the key things the researchers found:
For children whose mothers had greater exposure to organophosphates during pregnancy, brain flood flow was abnormally reduced to relevant areas of the brain during things like cognitive flexibility, language comprehension, and linguistic memory tasks.
Alternatively, certain other areas of the brain had abnormally high circulation.  This combination of up-regulation and down-regulation of cerebral blood flow is also seen with other brain diseases including Parkinson's disease and Alzheimer's disease, and is likely reflective of compensatory mechanisms by the brain to account for areas neuro-functional impairments.
In their abstract, they summarize their compelling findings: "This first functional neuroimaging study of prenatal [organophosphate] exposure suggests that pesticides may impact cortical brain activation." These findings are consistent with prior conclusions drawn from the CHAMACOS cohort, such as a link between maternal pesticide exposure and lowered IQ and attention problems in children.
In other words: researchers have known for years that exposure to pesticides can harm the brain. This study (and others like it in the future) simply reveals a potential mechanism of injury.
Are you or a loved one affected?  Understand the danger signs
If you live in an area of the world with heavy pesticide use, be on the lookout for organophosphate poisoning symptoms. These symptoms can vary from mild to severe and largely depend on the degree of your exposure:
Headaches, muscle twitches, and agitation in mild cases
Dizziness, incontinence, and difficulty breathing in moderate cases
Excessive secretions, irregular heartbeat, and respiratory distress in severe cases
But keep in mind that – as we've seen – small levels of organophosphate exposure over a long period can lead to significant issues with neurodevelopment, attention, and behavior, along with fertility problems, cancer, metabolic disorders, and organ damage.
Sources for this article include: