The Ketogenic diet and cancer – part 3 of 8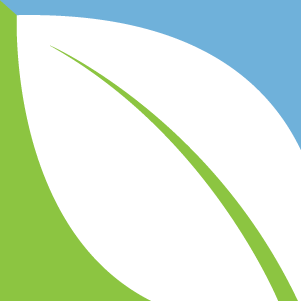 (NaturalHealth365) In the previous article, I examined the theoretical basis for the no-carb, high-fat "ketogenic" diet as a tool against cancer, as presented by Dr. Seyfried in his book, Cancer as a Metabolic Disease. But scientists, long before Dr. Seyfried, have claimed value in a ketogenic diet for any number of human conditions.
Editor's Note: To access the entire series of articles, anytime, simply visit the Ketogenic Diet and Cancer section of our website, NaturalHealth365.com
During the first half of the 20th century, physicians and researchers studying the traditional Eskimo (Inuit) culture were amazed by the health of these people subsisting on a very peculiar – at least to the Western academic mind – high fat ketogenic diet. The famed Arctic explorer Stefansson first documented the traditional Eskimo diet, which was later studied in some detail in the early 1930s by a research team from McGill University in Montreal.
To the surprise of these investigators – at the time no Western scientist believed any human could survive on nothing but meat – this Eskimo diet consisted of virtually 100% animal products, 80% in the form of fat, with much of it saturated, 20% protein, but essentially no carbohydrates. From cradle to grave these traditional Eskimos lived in a state of ketosis.
In retrospect, it makes sense that in the Arctic the Eskimos, in order to survive, would have adjusted to their high fat, moderate protein, no carb diet. With its brief summer and lacking soils suitable for crops, the region provides insufficient plant foods suitable for human consumption but does offer an abundance of fatty animal food both on land and in the sea. If the Eskimos hadn't adapted to such food, living as they did in such a difficult, extreme part of the world, they simply would have died off.
Interestingly, as Stefansson pointed out, the Eskimos he studied and lived with for ten years knew that their exclusive animal food diet must be high fat, with moderately low protein. They warned a diet lacking sufficient fat (or as a corollary in Western scientific terms, high protein), would lead to sickness and eventually death.
As Stefansson and later scientists learned, the Eskimos living on their high fat, ketogenic diet seemed free from the typical degenerative diseases including cancer and heart disease, already becoming rampant in the Western world during the early decades of the 20th century. In 1960, the elderly Stefansson – was quite a celebrity by that time for his adventures to far away places – wrote a book entitled Cancer: Disease of Civilization, in which he made the case that the typical Eskimo diet offered complete protection from this frightening malady.
In a number of his best-selling books, Stefansson argued strongly that we should all be living like Eskimos, indulging in high fat, moderate protein, no carb diets – that is, if we wanted superb, enduring good health.
Blake Donaldson, MD, who ran a general practice for decades on Long Island, New York, began prescribing a ketogenic diet in the 1920s. Donaldson, who was quite familiar with Stefansson's reports on the Eskimo diet, began recommending an all-meat, high-fat regimen for his patients diagnosed with a variety of complaints such as obesity, diabetes, and heart disease, though he doesn't appear to have treated cancer specifically. In his 1961 book, Strong Medicine, Dr. Donaldson summarized his findings and his many years of experience recommending a high fat diet.
More recently, the famed New York diet doctor, Robert Atkins, MD, popularized the ketogenic diet, not for cancer, but as the ultimate weight loss plan with his books over the decades selling in the tens of millions of copies. The original version of the Diet Revolution published in 1972 sold at one point more than 100,000 hard copies a week, in those days the fastest selling book in the history of United States publishing.
As the years passed, Dr. Atkins, a cardiologist by training, began to see in the ketogenic diet the answer to many of the problems of Western civilization beyond obesity, including heart disease, diabetes, hypertension – and yes, even cancer.
The traditional Atkins' Diet was certainly high fat, in the range of 70% or more, nearly all from animal sources, and with minimal dietary carbs, less than 10%. Dr. Atkins, famed for his all-encompassing emphasis on ketosis during his early years as a diet doctor, insisted his patients routinely check the levels of ketone bodies in their urine several times a day, using special "ketone strips."
In his books and in his office working with his own patients, Dr. Atkins warned that to reap the benefits of his diet, one must reach and stay in a state of ketosis, much like the traditional Eskimos. Even a slight deviation from the diet, some ill-advised cheating with a cookie or candy, could stop ketosis in its tracks, and with it, the value of the diet.
I knew Bob quite well, and considered him a friend. We first met when I interviewed him for a nutrition story during my journalism days, and later on while I was a medical student, we kept in close contact. During my freshman year at Cornell Medical School – from which Bob had received his own medical degree – I arranged for him to speak as part of a lecture series I had set up on alternative approaches to disease.
After I finished my conventional immunology training under Dr. Good, in 1987 Bob graciously offered me a job in his clinic, not to work with patients seeking dietary or general nutritional advice, but to help supervise a cancer unit he was then in the process of establishing. Though I was grateful for the proposal, I turned him down, determined to set up my own practice.
Bob had achieved great success as a diet doctor, with an estimated wealth at the time of his death in 2003 in the range of $350 million. He was also a very driven and very smart physician, who clearly saw in cancer, and not in obesity, the ultimate challenge in medicine.
Bob, who knew Stefansson's work well, told me during more than one dinner together in the late 1980s that the ketogenic diet might represent the ultimate solution to cancer. He thought, as Donaldson and Stefansson had claimed before him, that all humans should be following a ketogenic diet to achieve ultimate ideal health. But were they right? Or was there another, perhaps more accurate way, to look at the human dietary condition? In the next article I will give my thoughts about this question.
Looking for natural health solutions? Sign up now – for our free, weekly show featuring the greatest minds in natural health and science plus a free gift!
About the author: Dr. Nicholas Gonzalez graduated from Brown University (Phi Beta Kappa, magna cum laude), and worked as a journalist before receiving his medical degree from Cornell University Medical College. During a fellowship under Dr. Robert Good, former President of Sloan-Kettering, Dr. Gonzalez evaluated an enzyme-based nutritional therapy for use against advanced cancer, as documented in his book One Man Alone. Since 1987, Dr. Gonzalez has been in practice in New York. His other books include, "The Trophoblast and the Origins of Cancer", and "What Went Wrong" – which portrays Dr. Gonzalez's battle to have his therapy tested in an NCI clinical study. For more information about Dr. Gonzalez – visit: Dr-Gonzalez.com
SUBSCRIBE TODAY! Click here to join the NaturalHealth365 INNER CIRCLE – a monthly (online) subscription offering exclusive audio interviews, video events, natural health product discounts, free gifts plus much more!