Lower blood pressure naturally and improve heart health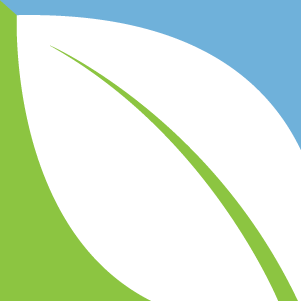 (NaturalHealth365) Around 70 million Americans have high blood pressure, according to the Centers for Disease Control; that's nearly one third of the United States adult population. On top of that, it's estimated that hypertension costs the U.S. around $46 billion per year in health care services, medications and missed work. Sadly, the vast majority of Americans with high blood pressure think that drugs are the 'only way' to regulate it, but there are a number of effective natural cures for reducing blood pressure and improving cardiovascular health.
When it comes to the top ways to lower blood pressure naturally, the benefits of buckwheat are truly noteworthy. From better cardiovascular health to its cancer blocking properties, buckwheat is a superfood with many healing qualities. It's also been shown to protect against diabetes and offer anti-inflammatory effects for conditions like arthritis.
Lower blood pressure and improve the health of the heart
Buckwheat is rich in the flavonoid rutin, a nutrient known for improving heart health. The rutin in buckwheat offers protection from blood clots, thereby reducing the risk of heart attack and stroke. In addition, Buckwheat delivers other powerful cardiovascular health benefits, including lowered cholesterol and reduced blood pressure.
Harvard researchers found rutin to be the most potent anti-clotting compound of the 4,900 compounds they tested. Rutin blocks a key enzyme in blood clot formation, and buckwheat is one of the richest food sources of the flavonoid rutin.
Rutin also helps to reduce blood pressure; in fact, study participants experienced an average drop in blood pressure of around 36 percent. Of course, the magnesium and high fiber content of buckwheat likely contribute to this health benefit. The rich fiber content also helps to lower cholesterol and inflammation.
A surprising source of high-quality protein
In addition to being a healthy, gluten-free grain alternative, buckwheat is also a complete protein. Chinese researchers found buckwheat protein to have a unique amino acid composition – which contributes to its anti-hypertensive and cholesterol-lowering effects. The healthy protein in buckwheat actually behaves similarly to fiber, and researchers found that consuming buckwheat regularly resulted in lower cholesterol.
The cancer fighting benefits of buckwheat
A study that was published in the Journal of Nutrition found that a buckwheat protein extract seemed to reduce cancer cell proliferation and colon carcinogenesis protection in lab rats. Another Chinese study found buckwheat protein compounds reduced leukemia cell proliferation due to cell differentiation — one of the most effective induced therapies for leukemia.
The benefits of buckwheat are clear. In addition to being a complete protein, buckwheat is a nutritious source of grain and fiber. It's a powerful way to lower blood pressure naturally and improve cardiovascular health – without the need for toxic medications.
In many cased, buckwheat can aid in relief from diabetes, inflammation and arthritis, and offers those with gluten allergies a gluten-free grain alternative. But, most exciting, is that fact that the compounds in buckwheat help to prevent cancer cell growth.
Keep in mind, buckwheat is somewhat high in calories, so it's recommended that it be eaten in moderation as a regular meal component and not as an additional food supplement. But, in all honesty, I doubt that buckwheat has contributed to the obesity issues seen in the United States.
So, if you're new to this information – give buckwheat a try, it's delicious!
References:
https://www.cdc.gov/bloodpressure/facts.htm
https://www.lifeextension.com/Magazine/2015/5/Buckwheat/Page-01

https://www.ncbi.nlm.nih.gov/pubmed/17645626
https://jn.nutrition.org/content/131/6/1850.long
https://www.researchgate.net/profile/Bao-hong_Lee/publication/49664717_Buckwheat_polysaccharide_exerts_antiproliferative_effects_in_THP-1_human_leukemia_cells_by_inducing_differentiation/links/00b4952ec1683a6033000000.pdf