Are you eating this "longevity" spice to avoid premature death?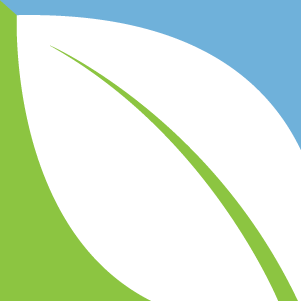 (NaturalHealth365) Chili peppers are well known for their spicy, hot flavor, and they're members of the nightshade family – related to both tomatoes and bell peppers. These peppers come in many varieties, from jalapenos to cayenne, and they're often used as a spice and can be powdered, dried, and cooked.
The main active compound found in chili peppers is capsaicin, and it's responsible for not only their pungent, unique taste, but also most of the peppers' health benefits.
Packed with vitamins and minerals like vitamin C, potassium, vitamin B6, copper, vitamin K1, vitamin A, and plant compounds like lutein, capsaicin, and capsanthin, chili peppers have long been hailed for their health benefits. However, new research published in the Journal of the American College of Cardiology shows an association between chili pepper intake and overall longevity, as well.
Regular consumption of chili peppers associated with lower risk of premature death
Although chili peppers are consumed regularly in the traditional Mediterranean diet – a way of eating hailed for its health benefits – few studies existed on the association consuming chili peppers and overall mortality risk. This new study took a look at a large sample of Italian adults, which included more than 22,000 women and men.
At the end of the study, researchers found that regularly consuming chili peppers was associated with a lower risk of both cardiovascular disease death and total death. This boost in longevity was seen independent of adhering to the Mediterranean diet.
While other studies have investigated the health benefits of chili peppers, this was the first that really highlighted the increase in longevity individuals see when consuming them regularly.
Addition health benefits of chili peppers that boost longevity
It's likely that the many health benefits of peppers are what boost longevity in people who eat them regularly. Many clinical and experimental studies have been done showing the pharmacological properties of capsaicin – the bioactive compound found in peppers – and its anti-inflammatory effect and ability to reduce the signs and symptoms that come with chronic disease.
Capsaicin found in chili peppers has also been found to promote weight loss and boost fat burning, and weight loss is known to lower the risk of many obesity-related diseases. As a disease-fighting, anti-inflammatory powerhouse, capsaicin also is known to fight cancer and has been studied in both prostate and breast cancers.
It can also aid in the management of diabetes, improving insulin reactions and blood sugar, and it's well-known for its pain-relieving abilities, as well.
The simplest way to enjoy the health benefits of these peppers is to start eating them more often. Any pepper varieties, except bell peppers, contain the compound capsaicin. If you're not used to eating spicy foods, start with mild varieties and take it slow as you work your way up to eating spicier varieties.
Capsaicin supplements are also available if you're not a fan of spicy food but still want to reap the longevity benefits of this potent food.  So, what are you waiting for … it's time to spice up  your life.  Enjoy!
Sources for this article include: