Type 2 diabetes risk linked to a lesser-known vitamin deficiency, multiple studies reveal the truth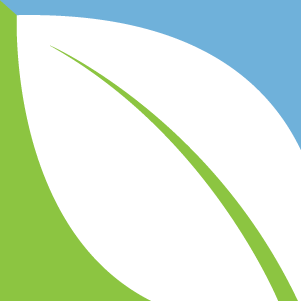 (NaturalHealth365) According to a 2018 report from the Centers for Disease Control and Prevention, the current number of American adults living with type 2 diabetes stands at over 30 million.  Why does this matter?
We know that type 2 diabetes, a potentially life-threatening condition, can have devastating consequences that include nerve damage, kidney damage, retinopathy, Alzheimer's disease and a much greater risk of heart disease.
Yet, we know (based on science) that supplementation with an underappreciated vitamin – vitamin K – can drastically reduce the risk of developing type 2 diabetes.
In recent years, researchers have uncovered vitamin K's role in proper blood clotting and the mineralization of bones – as well as its ability to prevent arterial calcification (plaque).  What is not as well known, however, is vitamin K's important role in glucose metabolism.
Warning: Insulin resistance can set the stage for type 2 diabetes
Insulin – a hormone produced in the pancreas – helps cells absorb glucose from carbohydrates, thereby reducing blood sugar and providing the cells with glucose for energy.  The trouble begins when the body becomes resistant to insulin – or fails to make enough. Insulin resistance can, in turn, lead to high blood sugar, and the eventual onset of type 2 diabetes.
Insulin resistance and type 2 diabetes are brought about by environmental and lifestyle factors – such as overweight, obesity, a diet high in carbohydrates and sugar, and lack of exercise.
Unlike type 1 diabetes, which results from autoimmune destruction of the insulin-producing beta cells of the pancreas, type 2 diabetes is preventable.  By the way, it's worth noting, about 90 percent of all people with diabetes have type 2.
Clearly, an urgent need exists for natural, non-toxic interventions against type 2 diabetes.  And, recent studies reveal vitamin K as a strong candidate.
Study yields clear-cut results: Ramping up vitamin K intake slashes your risk of diabetes
In a 2016 study published in the prestigious American Journal of Clinical Nutrition, researchers found that subjects who increased their dietary vitamin K intake reduced their diabetes risk by a whopping 51 percent.
The team even discovered a precise formula for measuring the reduction: a 17 percent less risk of type 2 diabetes for every additional 100 mcg of vitamin K a day.  This encouraging study was only the beginning of a cascade of research highlighting the preventative effects of vitamin K on diabetes.
Multiple studies involving hundreds of adult participants have demonstrated that vitamin K supplementation, at amounts ranging from 500 mcg to 1,000 mcg a day, significantly increased beneficial insulin sensitivity and reduced insulin levels – often within four weeks.
If high levels of vitamin K acted against type 2 diabetes, could low levels of the nutrient be linked with the disease?  This was the question researchers set out to answer in a 2018 study published in Journal of Nutrition and Biochemistry.
And, the answer was clear.
The team found that people with type 2 diabetes had blood levels of vitamin K that were 2.7 times lower than those of a control group of non-diabetic participants of the same age.
More good news: Vitamin K combats obesity that can contribute to diabetes
In an influential Dutch study, researchers gave 214 post-menopausal women either 180 mcg a day of vitamin K2 or a placebo for three years.  Keep in mind, vitamin K exists in two forms – vitamin K1 (phylloquinone) from plant foods, and vitamin K2 (menaquinone) from animal products.  Both forms have been shown in studies to benefit glucose control, but some research has shown vitamin K2 to be the more effective of the two.
The researchers found that the supplementary vitamin K2 activated Gla proteins, which are important in bone and mineral metabolism.  The participants in the vitamin K2 group who showed the largest increase in Gla protein activity also experienced significant reductions in harmful abdominal fat.
And the good news kept on coming: the vitamin K group also had substantial reductions in body mass index, waist and hip circumference, and waist-to-hip ratio – when compared to the placebo group. These benefits, of course, translate to a lowered risk of developing metabolic syndrome and type 2 diabetes.
Vitamin K also appears to fight against obesity and overweight by boosting levels of adiponectin, a beneficial hormone that helps regulate the metabolism of sugars.  In addition, studies have shown that vitamin K reduces the activity of nuclear factor kappa B, a primary driver of inflammation.
In the latest medical research, vitamin K is beginning to receive credit for fighting diabetes through multiple mechanisms.  In an extensive overview of studies published last year in Diabetes Research and Clinical Practice, the authors credited vitamin K2 with improving insulin sensitivity through its anti-inflammatory and lipid-lowering properties.
Action steps: Prevent diabetes with natural techniques
You can increase your dietary intake of vitamin K with cruciferous vegetables and leafy greens, including broccoli, cabbage, spinach and kale. Vitamin K is also found in meat, dairy products and fermented foods – such as grass-fed beef liver, organic chicken breast, yogurt and raw cheese.
Interestingly, your body produces small amounts of vitamin K as well, courtesy of beneficial bacterial in the gut microbiome.  The National Institutes of Health currently recommends an adequate daily intake of 120 mcg of vitamin K for men and 90 mcg for women.
However, if you are dealing with insulin resistance or blood sugar issues, your integrative doctor might recommend vitamin K supplementation.
Note: if you have already been diagnosed with type 2 diabetes, vitamin K can still help control blood sugar levels. And, in addition to helping regulate glucose, vitamin K is believed to help prevent cancer, heart disease and osteoporosis.
Many natural health experts recommend a synthetic form of vitamin K2, MK-7, as the most bioactive formulation. However, check with your doctor before supplementing.
With diabetes claiming way too many lives every year throughout the world, it's time to take this devastating disease more seriously. You can reduce your chances of developing type 2 diabetes by getting sufficient exercise, cutting down on simple carbohydrates, eliminating refined sugars and eating fiber-rich foods.
Of course, if you're on a blood thinner, talk to your doctor before consuming more vitamin K.  And, if it's o.k. for you, don't forget to eat those dark leafy greens – rich in vitamin K.  No doubt, this amazing nutrient is truly proving its merit as a valuable weapon in the fight against type 2 diabetes.
Sources for this article include: