Mediterranean diet found to reduce risk of premature death by 30 percent, new studies reveal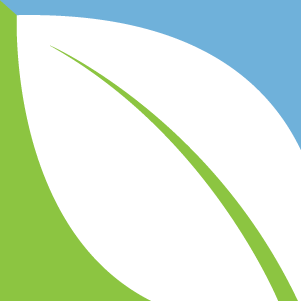 (NaturalHealth365) Researchers have long known that following the Mediterranean diet reduces risk of dying from heart disease and stroke. But what about effects on people who already suffer from heart disease?
In research presented at the European Society of Cardiologists Society Congress, results showed that people with heart disease who most closely adhered to the diet died a stunning 37 percent less often than those with the lowest rate of compliance.
Powerful intervention study changes mortality rate
Researchers followed 1,197 participants for over seven years to obtain the results, which were deemed "extraordinary" – while the effect of the diet was characterized as "more powerful than any drug."
And this new study isn't the only research attesting to the lifesaving results of the Mediterranean diet, which features healthy fats, ample dietary fiber and beneficial polyphenols.
In the study known as PREDIMED (an acronym in Italian for Prevention with the Mediterranean Diet) 7,447 older adults were followed for five years. The participants were all at high risk for cardiovascular disease, but did not actually have cardiovascular disease when enrolled.
The group was split randomly into three different subgroups. One was assigned the Mediterranean diet plus four tablespoons of extra virgin olive oil per day, another was assigned the Mediterranean diet with the addition of an ounce of nuts a day, and one group was told to follow a standard low-fat diet. No group was asked to count calories, restrict calorie intake, or increase their exercise level.
At study's end, both groups following the enhanced Mediterranean diets had a 30 percent reduction in their risk of heart attack, stroke, or death by cardiovascular means – an impressive result.
Adding to the significance of the findings was the fact that the research doesn't represent a mere population study, but was rather an "intervention" study – in which the diet actually caused the health benefits.
Life-prolonging effects of polyphenols are undeniable
A typical Mediterranean diet offers up 1500 mgs of combined total polyphenols a day. These beneficial anti-inflammatory plant compounds protect against oxidative stress, and are also credited with anticancer, anti-diabetic, anti-obesity, and anti-allergic properties. More than 8,000 polyphenols have been identified in plants, and several hundred are easily bioavailable in edible plants, fruits and vegetables.
Research shows that polyphenol levels in urine are an accurate reflection of circulating levels of polyphenols in the blood. And polyphenol levels are linked with longevity, as demonstrated by a 2013 study published in the Journal of Nutrition.
Researchers examined polyphenol intake in 807 adults aged 65 and older, using urine samples to assess actual polyphenol levels. This simple method of measurement yielded eye-opening results, which attest to the effect of polyphenols on longevity. At the end of the twelve-year study, the team concluded that those with the highest total polyphenols had a lower chance of dying from all causes – compared to those with the lowest levels.
As with other studies, researchers found that higher polyphenol intake resulted in a 30 percent reduction in the combined risk of acute heart attack, stroke, or cardiovascular death.
Research shows anti-inflammatory effect of polyphenols in Mediterranean diet
Another substudy in the PREDIMED research attested to the beneficial effects of polyphenols as well. Researchers followed a subset of 1,139 subjects and found that those with the greatest increases in urinary polyphenols had significantly lower levels of five different biomarkers of inflammation, such as adhesion molecules, interleukin, tumor necrosis factor alpha, and monocyte chemotactic protein. As inflammation is thought to play a role in the development of conditions such as cancer and heart disease, this finding was highly encouraging.
Along with increased levels of polyphenols, these subjects also experienced lower blood pressure, increased levels of beneficial HDL cholesterol and increased levels of nitric oxide, which relaxes blood vessels.
Beneficial ingredients equal longer (high quality) life
The Mediterranean diet involves eating healthy amounts of olive oil, olives, avocados, tree nuts and peanuts – all sources of healthy fat. Antioxidant and fiber-rich fresh fruits, legumes and vegetables are also a staple of the diet, along with at least three servings a week of fatty fish and seafood and modest amounts of wine with meals.
Some natural health experts also advise augmenting the Mediterranean diet with polyphenol-rich supplements, such as artichoke, grape seed, lentil, olive leaf and walnut extract.
The research is in. The Mediterranean diet features foods that are not only flavorful, colorful and satisfying to eat – but can add years of healthy living to your life.
References:
https://www.lifeextension.com/Magazine/2017/4/Mediterranean-Diet-Extends-Healthy-Longevity/Page-01
https://www.ncbi.nlm.nih.gov/pubmed/23803472