Does China know something we don't about the COVID-19 mRNA injections?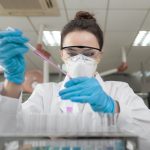 (NaturalHealth365)  As the world watches with awe the massive protest going on in Canada right now – a peaceful protest which, despite what legacy media says, is calling for freedom, peace, and unity – something unusual has been quietly going on in China.
In fact, despite suggesting last summer that they may begin working on an mRNA vaccine, China has reportedly administered NONE of these genetic products to its citizens after more than two years of the pandemic.
Is China protecting its citizens from mRNA technology?
In July 2021, an article posted by Fortune begins with the following statement: "China is the only major economy in the world not to approve or distribute COVID-19 vaccines that use the mRNA technology proven to be one of the most effective tools in preventing the spread of COVID-19" (emphasis ours).
Boy, did that not age well.
Remember when "breakthrough cases" were called rare?  Remember when the President of the United States openly lied to the American public by saying, "You're not going to get COVID if you have these vaccinations"?  It's evidently clear now that these shots do not meaningfully stop transmission nor prevent someone from getting COVID-19, even though this is what was promised about the shots back at the beginning of the mass vax movement.  (Suddenly, of course, we are meant to believe that the vaxxes were never about stopping transmission but simply about stopping severe illness, hospitalization, and deaths.  Notice the shifting propaganda?)
In any case, China – ground zero of the novel coronavirus pandemic – has refrained from administering these mRNA-based shots to its citizens, and as recently as December 2021, there was no word about when or even if Chinese officials will give them to the public.
This, despite 2 billion doses of these mRNA products given to over 1 billion people since the vax rollout began.
Here's a surprise: China tested mRNA tech on people BEFORE global vax rollout began, and current trials show two doses aren't working
Why China has pressed pause on these novel gene therapeutics is not clear.  But, interestingly, as reported by The Gateway Pundit and others, Chinese pharmaceutical companies reportedly started their first human trial of their own version of an mRNA vaccine back in December 2020 – before the first person in the world, an Englishwoman named Margaret Keenan received any mRNA shot outside a clinical trial.
The Chinese version of the mRNA shots, called ARCoV, is similar to those created by Pfizer and Moderna and is a joint project of the Academy of Military Medical Sciences (AMMS), Suzhou Abogen Biosciences, and Walvax Biotechnology.  It was initially tested on a small cohort of just 230 people, and it's been over a YEAR since that trial finished.  Now, it is being tested in phase III clinical trial involving subjects from other countries, including Indonesia and Mexico.  Curious that the People's Republic of China is NOT using its own people to test its gene therapy product.  Is it because of concerning safety signals?  Are they struggling to find volunteers willing to participate in the trial?
In case you were wondering, this trial has shown that two doses of ARCoV are not effective at providing protection against SARS-CoV-2.
For what it's worth, about 87.1% of the Chinese population has been jabbed with other domestically developed shots that are notably NOT based on mRNA technology.
Sources for this article include:
Thegatewaypundit.com
Alexberenson.substack.com
Fortune.com
USnews.com
CNN.com
Reuters.com