Coincidence? Fauci, NIH paid close to ten million dollars in 2020 to test monkeypox treatment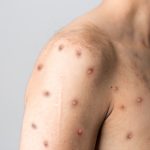 (NaturalHealth365)  Out of nowhere … it's time for monkeypox.  It seems almost too obvious to be a scam, doesn't it?
The COVID-19 pandemic is hanging on by a thread in the public milieu.  Even pandemic elites like Bill Gates finally admit that the coronavirus is more or less "like seasonal flu" (a comparison he says will justify the need for annual COVID shot boosters, despite acknowledging that the shots aren't good at stopping viral transmission).  And now the headlines are telling people about a new outbreak … that just so happened to be researched last year by the U.S. government.
U.S. government funded research for monkeypox treatment nearly two years before current "outbreak" of "rare" disease
According to The National Pulse and Children's Health Defense, the Dr. Anthony Fauci-led National Institute of Allergy and Infectious Diseases (NIAID) began a multimillion-dollar research project in September 2020 on – you guessed it – a treatment for monkeypox.
Despite being considered a "rare disease" by the U.S. Centers for Disease Control and Prevention (CDC), the NIAID reportedly paid nearly $10 million in grant money to government researchers at the Frederick National Laboratory for Cancer Research in Maryland, supported by the National Cancer Institute, so that they could conduct a "randomized, placebo-controlled trial of the safety and efficacy of tecovirimat [brand name Tpoxx] for the treatment of patients with monkeypox virus disease," says the National Institutes of Health (NIH).
The research is slated to continue until September 2025.  According to the grant abstract: "The similarity between monkeypox and the variola [smallpox] virus, coupled with concerns about the potential of the variola virus as a potential bioterrorism agent, have placed monkeypox treatments at the forefront of public health and scientific research agendas in many countries."
Should we trust in these government officials and Big Pharma companies (who stand to profit handsomely yet again from people getting sick and being coerced into taking their products) and take them on their word?  That they are preemptively researching these diseases to protect people?  Or is the lure of even bigger profit margins driving the ship here?
More than one "pox" coming?
A surprising number of pox-related research projects and drug approvals have been coming down the pipeline amid this growing outbreak.
In May of this year, pharmaceutical company SIGA Technologies, Inc. announced that the company received approval from the U.S. Food and Drug Administration (FDA) for an intravenous version of tecovirimat (Tpoxx) for the treatment of smallpox.  In addition, an oral administration of Tpoxx was also approved in the U.S., Canada, and Europe for smallpox treatment (the oral formulation was also approved in Europe for treatment of cowpox and monkeypox).
The last naturally occurring case of smallpox was recorded back in 1977, and the disease is considered entirely eradicated.  However, the treatment has reportedly been studied and approved for the drug in the event that smallpox is someday used as a bioweapon (Johns Hopkins Bloomberg School of Public Health calls smallpox "one of the most serious bioterrorist threats").
And if that's not enough to raise red flags, a study published in February showed that scientists were conducting gain-of-function research related to monkeypox at the Wuhan Institute of Virology back in August 2021.
Sources for this article include:
Childrenshealthdefense.org
Sciencedirect.com
USAtoday.com
NIH.gov
Nationalpulse.com
NIH.gov
Centerforhealthsecurity.com
Siga.com