Contaminated prescription drugs from China in U.S. medicine cabinets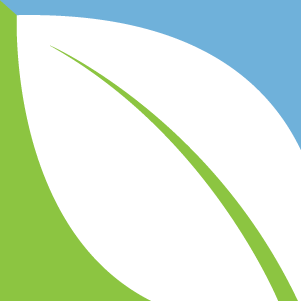 (NaturalHealth365) China is a major supplier of the active ingredients found in many of the prescription drugs that Americans use on a daily basis. However, it has come to light that some of these drug components aren't being properly tested for safety, contamination or dosage effects. Big pharma saves quite a bit of money by outsourcing to China, but the pharmaceutical industry doesn't seem particularly motivated to hold Chinese companies to a high standard.
The U.S. Food and Drug Administration (FDA) has recently been forced to send a warning letter to the Shanghai company Tai Heng due to their systemic manipulation of key data and information. This fraudulent behavior has raised questions about the safety and quality of all Chinese products related to the pharmaceutical industry.
Chinese companies caught falsifying safety and quality records for prescription drugs
During a 2015 inspection of the Tai Heng plant, FDA inspectors uncovered processes that involved samples being routinely retested after failing to get acceptable results until such results were obtained. The drug quality failures were also never investigated to determine cause. After retesting, analysts would then manipulate the results shown in their computer systems. Operators also created "mock" sheets to current batch records look acceptable, according to the FDA warning letter.
The Tai Heng company promised to have a third party perform an audit of its systems. However, the FDA letter called for a total investigation into the data manipulation and its effects on finished prescription drugs these components may have ended up in. The Tai Heng company was also asked to determine why the drug quality failure readings occurred and address the issues instead of covering them up.
Blood thinner Heparin made with tainted Chinese components caused hundreds of deaths
Batches of the blood thinner Heparin made with tainted, unauthorized Chinese ingredients could currently be on the U.S. market. The FDA is being criticized for not moving quickly enough to prevent hundreds of deaths linked to tainted batches of the prescription drug. A congressional probe is now taking place nearly a decade after many of these deaths occurred.
It is suspected that Chinese manufacturers are using sheep and cow intestines as a Heparin raw material, when only pig intestinal membranes are safe for use. In the past, the Chinese were also suspected of including a deadly chemical in the manufacturing process. A recent letter sent to the FDA by the House Energy and Commerce Committee confirms the FDA had known about these risky practices since around 2007.
Alarming gaps still remain in Chinese drug manufacturing and safety standards
Testing guidelines for pharmaceutical companies were not enacted until 2012. However, many exemptions and loopholes still remain that allow Chinese companies in the prescription drug supply chain of big pharma to operate outside scrutiny.
The pharmaceutical industry receives affordable drug components from these companies and seems to have a policy of "no questions asked", as long as they are receiving what appear to be viable materials. These components then end up in big pharma production lines and in the prescription drugs so many Americans rely on.
The FDA and pharmaceutical industry need to step up and ensure that all materials used in manufacturing prescription drugs are safe and effective. At this time, the quality control systems used by Chinese companies are suspect.
The rest of the FDA warning letter to the Tai Heng company can be found here.
Meanwhile, Americans have even more reason to seek out natural cures instead of relying on prescription drugs from big pharma.
References:
https://www.bloomberg.com/news/articles/2015-10-28/fda-shows-up-a-man-runs-and-questions-emerge-on-china-s-drugs
https://www.bloomberg.com/news/articles/2016-03-30/tainted-drugs-may-still-be-in-u-s-almost-a-decade-after-deaths
https://www.fiercepharma.com/manufacturing/shanghai-api-maker-slapped-around-fda-warning-letter
https://www.fda.gov/ICECI/EnforcementActions/WarningLetters/2016/ucm501282.htm
https://blogs.fda.gov/fdavoice/index.php/2015/06/chinas-pharmaceutical-future-both-complex-and-growing