Warning: Drug makers selling mislabeled and untested drugs to the U.S. population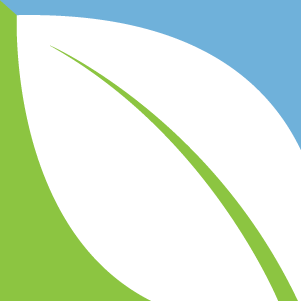 (NaturalHealth365) You can't believe everything you read. That's certainly true when it comes to reading the labels of so-called "safe and effective" pharmaceuticals available on the market.
Big pharma continues to be slapped with warnings from the United States Food and Drug Administration (FDA) for violations ranging from sanitation problems to secret testing labs. For some, the warnings cover a failure to reach minimum standards by just about every measure. The lengthy list of violators serves as yet another wake-up call to consumers about the risks incurred when relying on over-the-counter drugs.
A failed system: FDA warnings have no impact on public safety
An FDA warning letter is the agency's official message to drug manufacturers and related organizations identifying a violation that has occurred during the course of a regulated activity, such as production or labeling of pharmaceuticals. Typically, the violation is discovered during an FDA inspection or investigation, and may involve products, processes, practices or other activities. In addition to findings by its own investigators, the FDA can also issue warnings based on findings of state officials.
Most consumers are surprised to learn that drug companies are expected to voluntarily comply with laws regulating drugs. When a violation is brought to the attention of the FDA, the agency sends out a letter of warning to allow the violator to clean up its act to avoid enforcement action. However, the warning letter does not commit the FDA to any further action, leaving questions as to how much teeth the warnings really have in the eyes of drug companies.
Truth: 'Safe and effective' becomes risky and useless
The public is allowed access to warning letters issued by the FDA under the Freedom of Information Office. These warning letters may be issued from one of five FDA offices, including the Office of Prescription Drug Promotion, Office of Compliance/Immediate Office, Office of Manufacturing Quality, Office of Scientific Investigations and Office of Drug Security, Integrity and Recalls.
Here are just three examples out of many that have prompted warnings from the FDA recently:
• Sun Pharmaceuticals Industries Ltd., Gujarat, India was sent a warning letter in December 2015 for serious multiple manufacturing violations that lead to its drug becoming adulterated. The letter goes on to cite problems dating as far back as at least 2007, with multiple warning letters sent over the years for many of the same violations. Sun Pharmaceuticals Industries is the largest Indian pharmaceutical company in the U.S. It is known primarily for prescription drugs used in the areas of psychiatry, neurology, cardiology, orthopedics, ophthalmology, gastroenterology and nephrology.
• Following a site visit to the Hong Kong facility, last July, where inspectors found that Chan Yat Hing was not meeting any of the usual protocols for producing drugs for the U.S. markets, a warning letter was issued to the company in January 2016. The letter states that the plant was severely lacking in quality control. It had also released products to the U.S. market even though it had failed to test finished batches for identity and strength of active ingredients, failed to ensure the identity of components, and had no data to back up its claims for shelf life.
• Closer to home, American Family Pharmacy, an Indiana aspirin and acetaminophen manufacturer, halted production in 2014 due to lack of funds, but the FDA still sent the company a warning late in 2015 that it needed to meet basic standards before ever opening its doors again. Earlier that same year, the company had been issued a similar warning. A 2014 inspection had revealed the company was making products of poor quality as well as products that were never registered with the FDA. At least four complaints for inferior product had been registered previously, but the FDA had not bothered to investigate. It was later learned the company had been using the same lot number for multiple batches of various types of pain killers.
Let the buyer beware: Avoid pharmaceuticals as much as possible
The few examples above are but the tip of the iceberg where FDA warnings are concerned. But with pharmaceutical companies using the honor system, even the large volume of warnings posted on the FDA website are likely not representative of the true magnitude of the problems associated with errors and shortcuts in the manufacture of over-the-counter drugs as well as prescription drugs.
To avoid such risks, turn to natural solutions to address illnesses and health concerns rather than the medicine cabinet. The FDA itself has stated that there are over 2 million adverse drug reactions every year.
Do not become a statistic. Avoid big pharma products and focus on preventive healthcare built on a healthy diet and lifestyle choices.
References
https://www.fiercepharmamanufacturing.com/story/fda-savages-us-acetaminophen-aspirin-maker-warning-letter/2015-11-05
https://www.fiercepharmamanufacturing.com/story/fda-slams-another-chinese-drugmaker-warning-letter/2016-01-19
https://www.fiercepharmamanufacturing.com/topics/warning-letters