Toxic nail polish chemicals found in women's bodies, researchers say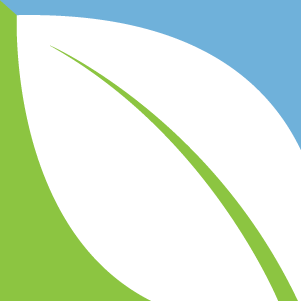 (NaturalHealth365) The nail polish market is booming. The industry estimates that about one-third of the women in the U.S. have at least 25 bottles of nail polish in their homes, and the industry is raking in about $770 million a year in sales with no decline in sight. But few women realize their use of this popular beauty product is a pathway for harmful toxins to enter their body.
Researchers at Duke University and Environmental Working Group recently tested for signs of chemical toxins in 24 female participants. Every single one of them showed evidence of toxins, with the source determined to be commonly available nail polish.
Dangerous chemical enters the body within hours of applying nail polish
Results of the Duke bio-monitoring study, published in Environmental International, found that 100 percent of the study participants had signs of the chemical triphenyl phosphate (TPHP) in their systems within 10 hours after applying nail polish, a finding the senior scientists and co-author of the study described as "very troubling."
Research has shown that exposure to TPHP causes endocrine disruption, and in laboratory animals, has been linked to reproductive and developmental problems. There is also evidence that TPHP could contribute to weight gain and obesity. The chemical is also known to be used in plastics manufacturing and as a fire retardant.
The telltale sign of the toxin came from a seven-fold increase in its metabolite, known as diphenyl phosphate or DPHP. According to a cosmetics database maintained by the Environmental Working Group, more than 1,500 nail products contain this chemical, which study results indicate is rapidly absorbed by the body.
Popular brands like Sally Hansen, OPI and Wet N Wild are known to contain the toxin, while other brands may include TPHP, yet not disclose the information in a list of nail polish ingredients on the bottle. The study tested 10 polishes and found TPHP in eight of them. Of those eight, two did not disclose this information.
Girls exposed to hormone-disrupting toxin as they enter puberty
Ironically, the researchers believe it is possible that nail polish manufacturers are using TPHP as a replacement for phthalates, which have fallen out of favor due to their endocrine-disrupting properties and toxicity to the reproductive system. But results of the Duke study suggest that TPHP is not a better alternative, since increasing amounts of evidence show that the toxin can affect hormone regulation, metabolism, reproduction and development.
Those affects are particularly disturbing when you consider that over 97 percent of American girls between the ages of 12 and 14 use nail products, including nail polish, with an estimated 14 percent of tweens and teens using them on a daily basis.
Choose non toxic nail polish for safer alternative to toxic chemicals
The good news is, there are some safer options when it comes to using nail polish, so it isn't necessary to give up this cosmetic staple entirely. Non toxic nail polish is available from a number of companies concerned about the toxic effects of cosmetics on women's health and the environment.
When checking ingredient labels or researching a brand, you need to avoid not only triphenyl phosphate, but dibutyl phthalate, formaldehyde and toluene. Dibutyl phthalate is an endocrine disruptor, formaldehyde is a known carcinogen and toluene is a skin irritant. Toluene may also cause developmental disorders, while its vapors harm the central nervous system.
Water-based odorless polish brands and those not containing the above chemcials include Honeybee Gardens, No-Miss, Nubar, Safe Nail Polish, Spa Ritual, Priti, Benecos, Peacekeeper-Cause-Medtrics, Gaiam, Suncoat, and Acquarella. You can also find safe brands developed especially for children, such as Piggy Paint.
Here are some other tips for lessening your risk:
• Polish less often by using more neutral tones so you don't need to change colors as frequently
• Polish your nails outside or open windows for better air flow
• Choose a water-based polish and stick with it
• Avoid nail salons with poor ventilation
References:
https://www.ewg.org/release/duke-ewg-study-finds-toxic-nail-polish-chemical-women-s-bodies
https://www.cdc.gov/nceh/drywall/docs/whatyoushouldknowaboutformaldehyde.pdf
https://www.care2.com/greenliving/non-toxic-nail-polish.html