NH365 111: Fixing digestive health – Proper testing and natural remedies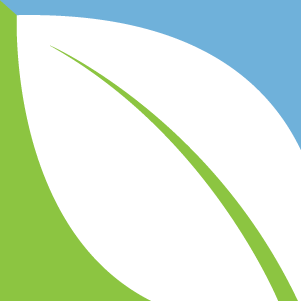 (NaturalHealth365) It has now become mainstream: Western medicine recognizes that digestive health is deeply connected to our brain function, emotional wellbeing and overall health. Simply put, we are what we eat and absorb.
Those suffering from depression, autism and even dementia ought to focus on improving their digestive system – in order to help reduce (and in many cases eliminate) the unwanted symptoms of disease.
Why do doctors ignore the obvious truth about digestive health?
The truth is: just about every aspect of our life is deeply connected to the health of our digestive system – which is why this program is so important for all of us.
Today, on the NaturalHealth365 Podcast, I'll introduce you to a digestive health expert that works with many of the top integrative physicians in the U.S. and throughout the world. She is a graduate of Stanford University, has a master's degree in public health and is a Board Certified Nutrition Specialist.
If you know anyone suffering with a chronic health condition related to inflammation or poor digestion – I urge you to share this podcast with them right now. You may very well save someone's life.
Links related to this podcast:
For more information about Christine Rosche, M.P.H., C.N.S. – visit DigestiveHealth.center
Special offer by Chritine Rosche, M.P.H., C.N.S. – exclusively for NaturalHealth365 fans.
Subscribe to the NaturalHealth365 newsletter to receive our FREE shows, lots of great health gifts + the latest news and information on natural health solutions.
Podcast highlights include:
What makes Christine Rosche, M.P.H., C.N.S. such an expert in digestive health.
How functional medicine approaches gut, brain, mood and degenerative disorders.
Why people with autoimmune disorders should care about 'leaky gut.'
The importance of stool (digestive) testing.
The true value of a colonoscopy and possible alternatives.
Plus, a very special offer – only for NaturalHealth365 listeners.
About Christine Rosche, M.P.H., C.N.S.
Christine Rosche, M.P.H, C.N.S., Board Certified Nutrition Specialist and Digestive Health Expert developed an integrative approach to digestive health based on 25 years of experience in the healthcare field, including 10 years at Stanford Medical Center.
She developed and taught courses to Stanford University Medical Center and is the author of 2 books, the latest "Light Living, An Integrated Approach to Health and Weight" with companion MP3 program. She has studied and worked with the leading functional and preventive medicine physicians in the United States and Europe with lasting results for their patients.
Christine has maintained a private practice since 1983 and specializes in functional testing and customized nutrition counseling for Digestive Issues including constipation, diarrhea, IBS, IBD, Inflammatory Bowel Diseases, SIBO, heartburn, absorption issues, gut permeability, Anxiety, Depression, Auto Immune, Parkinsons, Dementia prevention. As a Licensed Heart Math (TM) Trainer she is pioneering the work of heart rate variability/biofeedback training for Gut Health.
Christine works via skype with clients nationally and internationally.  The direct U.S. phone number is: 650-856-3161.