Vitamin B3 lowers the risk of melanoma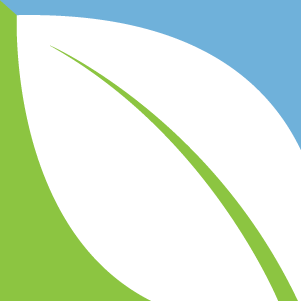 (NaturalHealth365) Rates of melanoma, the deadliest form of skin cancer, are on the rise. The American Cancer Society predicted that melanoma would cause over 9,000 deaths within the United States (alone) in 2017 – and that over 91,000 new cases would be diagnosed by year's end. And, not a word about the value of vitamin B3.
While research is ongoing, there is currently no single drug or combination of drugs that can effectively treat melanoma. However, recent research raises the hope that vitamin B3 may play an important role in preventing and slowing this deadly disease.
Vitamin B3 combats melanoma with multiple methods of action
In a review conducted at the University of Sydney and published in Photodermatology, Photoimmunology and Photomedicine, the authors concluded that nicotinamide, the active form of vitamin B3, may help prevent melanoma.
Malignant melanoma begins in the melanocytes – skin cells that produce the protective pigment melanin. UV radiation exposure from sunlight, which damages cell DNA, is a known risk factor for melanoma – one that sunscreen may not protect against. (Natural health experts note that sunscreen may prevent people from obtaining enough beneficial vitamin D, which is strongly associated with cancer protection.)
Encouragingly, the researchers found that nicotinamide – also known as niacinamide – boosts DNA repair in response to UV exposure. Study co-author Diona Damian reported that nicotinamide replenishes energy stores of keratinocytes (epidermal skin cells) diminished by sun exposure – allowing them to repair DNA damage more efficiently.
In addition, nicotinamide reduces inflammation – another risk factor for cancer – by suppressing synthesis of inflammatory substances such as interleukin-6 and tumor necrosis factor alpha. The vitamin also helps to reduce the immune suppressive effects of sunlight on skin.
Nicotinamide decreases the aggressiveness and invasiveness of tumors
Another significant finding is the discovery that nicotinamide can impair vascular mimicry – the ability of melanoma and other tumor cells to form tubular networks that can resemble normal venous networks. Vascular mimicry, an important factor in tumor growth, is associated with more aggressive tumors.
And that isn't all – nicotinamide also caused an increase in the death of melanoma cells, impairing their ability to spread and proliferate. And, it regulated the activity of sirtuin1, an enzyme involved in cancer growth.
Researchers also found that nicotinamide reduces the incidence of actinic keratosis – precancerous growths that appear in sun-exposed areas of the body.
The authors characterized nicotinamide as a "promising and well-tolerated" therapy, and called for more randomized, placebo-controlled trials to further explore its cancer-fighting potential.
Is there other research on vitamin B3 and skin cancer?
Yes, and it is impressive. In the Oral Nicotinamide to Reduce Actinic Cancer study – a Phase III clinical trial of nicotinamide – 386 participants received either a placebo or 500 mg of nicotinamide – twice daily for a year.
And the results were extremely promising. The vitamin substantially lowered rates of the two most common types of skin cancer, with a 20 percent reduction in basal cell carcinonomas and a 30 percent reduction in squamous cell carcinonomas – all without adverse effects.
Important note: Although vitamin B3 helped to repair damage from UV exposure, it did not alter the sunburn threshold when used orally or topically. The researchers noted that vitamin B3 should not be used as an alternative to sun-protective behaviors, and should only be used as an adjunct – along with sunscreen, sun-protective clothing and sensible sunbathing behavior – especially for people at particularly high risk of skin cancer.
Diet and proper supplementation may play key role in preventing melanoma
There is evidence that diets high in vitamins C and D, retinol, carotene, lutein and lycopene can substantially cut the risk of melanoma. Of course, another great idea is to eat lots of (organic) vegetables and fruit – which offer a rich source of (skin protective) antioxidant nutrients.
There is another very good reason for eating a diet high in fresh produce – the presence in fruits and vegetables of a flavone called gossypin. In a study published in Molecular Cancer Therapeutics, researchers found that gossypin stopped cancer cell growth, reduced tumor volume and prolonged survival rate in mice that had been transplanted with human melanoma tumors.
For good dietary sources of vitamin B3, look to beets, brewer's yeast, eggs, fish, green vegetables, lean meats and dairy products.
Vitamin B3 is available in supplementary form. If you are interested in supplementing with vitamin B3, get the go-ahead from your integrative healthcare provider to see what's best for you.
No doubt, vitamin B3 – in the form of nicotinamide – is impressing researchers with its ability to combat melanoma, and injecting a note of hope into the struggle against a deadly disease.
Sources for this article include: