Why can't store bought avocado oil be trusted?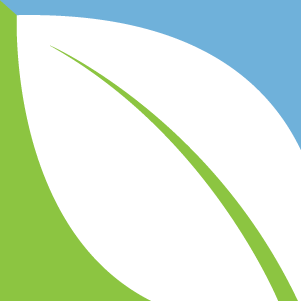 (NaturalHealth365) Whether served up solo in tasty slices, slathered on toast or used in dips and guacamole, avocados are riding a massive wave of popularity – and gaining nutritional popularity.  In addition to their buttery texture and appealing taste, avocados feature generous amounts of beneficial monounsaturated fatty acids, vitamin E, B-complex vitamins and antioxidants.  But, what about avocado oil?  Is it good for us?
Avocado oil – which offers many of the same benefits – is surging in popularity as well. Yet, in an alarming new study of commercial avocado oil, researchers found that the majority of samples were low-quality, diluted and/or mislabeled.  Let's take a closer look at the "bait and switch" game that manufacturers are playing with avocado oil.
First, the good news: Oleic acid in avocado oil provides anti-inflammatory and cholesterol-lowering benefits
Avocado oil, which may be used as a cooking oil or added to recipes, is composed of 70 percent oleic acid. This monounsaturated omega-9 fatty acid has been shown to reduce cholesterol and help to protect against cardiovascular disease and neurodegenerative conditions such as Alzheimer's disease.
Avocado oil is available in both refined and unrefined varieties.  Refined avocado oil is deodorized or bleached after the extraction process. Unrefined oil is filtered for impurities after extraction, but is otherwise unaltered.
Other distinctions include virgin and extra virgin formulations.  According to the American Oil Chemists Society, only the highest-quality fruit may be used in "extra virgin" olive oil, which must be extracted mechanically at low temperatures. In addition, no chemical solvents may be used.
In "virgin" avocado oil, imperfections in the fruit are permitted – but the extraction methods must still be mechanical, and the oil must remain solvent-free.
Buyer beware: Study reveals that commercial avocado oils may be adulterated with inferior oils
In a study published recently in Food Control, researchers collected 22 avocado oil samples sourced from California, Mexico, Brazil and Spain – with an eye towards representing all the major brands and towards examining both refined and unrefined oils.
Fourteen of the samples were obtained from six grocery stores, and eight from online stores.
The researchers assessed the quality, purity and authenticity of the oils by measuring their levels of free fatty acids, plant sterols and tocopherols (natural vitamin E).  What they found was disturbing!
Most of the avocado oils – which were marketed as "pure," "virgin" or "extra virgin" avocado oil – were found to be mixed with other oils.  Six of the samples were found to be adulterated with sunflower, safflower and soybean oils. (All three of these oils are believed to be nutritionally inferior to avocado oil – and pro-inflammatory to boot).
And, the degree of dilution was substantial.  In fact, three samples – labeled either "pure" or "extra virgin"- actually contained more soybean oil than avocado oil!
Alert: Study also found that oxidation was rampant
In addition, the team found that a shocking 82 percent of the oils had undergone oxidation (turned rancid) well before their printed expiration dates.
Oxidation, which causes a loss of antioxidant value and distortions in color and flavor, can result from improper or prolonged storage, damaged or rotten fruits and harsh processing methods. It can also occur due to exposure to light – with the scientists finding that the oils that oxidized most quickly were packaged in clear glass or plastic rather than dark-tinted materials.
By the way, high pricing was no guarantee of quality. The team reported that the most expensive oils had the highest peroxidation values, meaning they were most prone to becoming rancid.
Study leader Selina Wang, a cooperative extension specialist in the Department of Food Science and Technology at UC Davis, reported that there are currently no standards to determine if an avocado oil is of the quality and purity advertised. She warned of the urgent need for standards to protect consumers.
So, what's an avocado oil fan to do?
As it happens, three of the avocado oils – Chosen Foods, Marianne's Avocado Oil and CalPure – were found to be pure and unadulterated, exactly as advertised. Obviously, these are superior choices.
Unfortunately, the scandal is not confined to avocado oil. Olive oil can be suspect as well.
Warning: Olive oil may be polluted with pesticides and potential carcinogens
Olive oil, beloved by nutritionists and natural health experts for its high levels of healthful oleic acid and antioxidants, plays a major role in the Mediterranean diet, which has been linked in studies with heart health and longer life.
But this worthy oil is also subject to dilution with inferior oils. Even worse, it may be affected by outright contamination.  As NaturalHealth365 reported in 2016, Italian authorities uncovered a criminal enterprise surrounding olive oil, with fraudulent labeling and false documentation leading to charges of food fraud and tax evasion.
In the investigation, Italy's State Forestry Corps seized over 10 tons of olives that had been artificially colored with a copper chlorophyllin complex that is prohibited by both Italian and European law.
According to separate research performed by a consumer protection organization in Germany, 20 of 26 olive oil samples studied contained pesticides. Other toxic ingredients included plasticizers, polycyclic aromatic hydrocarbons, benzene and styrene.  By the way, in 2018, styrene was classified by the World Health Organization as a probable carcinogen.
As with avocado oil, popularity and prestige is no guarantee of purity. Bertolli, the top-selling brand of olive oil in the United States, has been the subject of multiple class-actions lawsuits.  The brand's "extra virgin" olive oil was allegedly found to be composed of low-quality oils.
How can I find high-quality olive oil?
The best bet for finding healthful olive oil is to forget about the imported brands and support domestic organic olive growers.  We, at NaturalHealth365, enjoy the olive oil from Apollo Olive Oil.  And, no, we do not receive any financial compensation to mention this to you.
To cut the odds of buying oxidized oils, bypass products sold in clear containers and look for dark-tinted bottles.  You can find quality olive oil through the California Olive Oil Council.
And, you can learn about a particularly healthful olive oil here.
It is truly an outrage that two of the most beneficial, nutrient-rich oils on the planet are subject to mislabeling and dilution by unscrupulous manufacturers.  But, seeking out pure, wholesome olive and avocado oils will be worth the effort.
Sources for this article include:
Medicaldaily.com
NaturalHealth365
Californiaoliveoilcouncil.com
Americanoilchemistssociety.org