Fraud exposed: Hazardous chemicals and mislabeling rampant in olive oil industry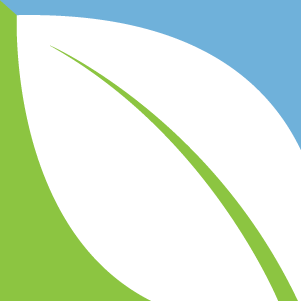 (NaturalHealth365) The many benefits of extra virgin olive oil are well-documented. But there is a dark side to the industry that is overshadowing this oil's healthy advantages.
Recent investigations by officials and watchdog groups in Europe have uncovered continued deception in the manufacture of olive oil in Italy, from mixing with inferior, unhealthy oils to adding dangerous coloring chemicals. Their findings show these inferior, potentially hazardous oils, are flowing to consumers at an alarming rate.
Sick truth: Olive oil containing motor oil fumes and toxic chemicals
Consumers are turning to healthy olive oil in growing numbers, with many paying a premium for what they believe to be high-quality, extra virgin olive oil imported from Italy. Unfortunately, as many as 80 percent of consumers believing they are making a small investment for the healthiest of oils are not getting their money's worth. Worse yet, they could be unwittingly consuming chemical additives and toxins that are dangerous and detrimental to their health.
Italian authorities completed multiple investigations earlier this year, uncovering fraudulent labeling, fictitious transactions, false documentation and a complex ring of criminals that have since been charged with food fraud and tax evasion. This is not the first time investigators have uncovered this type of activity within that country's oil industry, with many pointing to mafia influence as being at the core of the criminal activity.
In one investigation, conducted by Italy's State Forestry Corps, over 10 tons of colored table olives were seized. The olives were considered a health hazard because the coloring was added using a copper chlorophyllin complex, also known as E141, that is prohibited by both Italian and European legislation.
Harmful to human health: Olives found to contain copper sulfate
The illicit substances were found in production areas as well as in the olives themselves. As with other investigations, this one also uncovered "Made in Italy" violations, as well as improper handling and storage practices.
In another investigation of imported extra virgin olive oil, this one by a consumer protection organization in Germany, officials discovered most samples to be defective and unable to meet the criteria for extra virgin oil. Twenty of the 26 samples were found to contain pesticides.  Five were highly polluted with mineral oil hydrocarbons and potentially, motor oil fumes. Investigators also found plasticizers, polycyclic aromatic hydrocarbons and styrene within the oils.
In a segment for CBS News' "60 Minutes" program, the network shipped in three bottles of olive oil from an unidentified U.S. supermarket. Put before an Italian investigator and his team of 60 taste testers, trained to detect fraudulent olive oils, only one was found to be extra virgin. One of the oils, a best-selling brand in America, was found to be of the lowest possible quality. The top-selling brand in the U.S., Bertolli, has been the subject of a high-profile fraud investigation as well as multiple class action lawsuits, according to the industry's Olive Oil Times.
Choose wisely to ensure you reap the benefits of extra virgin olive oil
Better supervision and tighter controls of the olive oil industry abroad would go a long way to assuring consumers are getting the healthy extra virgin olive oils they expect, while not exposing themselves to toxins. While the findings of these investigations are shocking, the health benefits of extra virgin olive oil are so advantageous, it is better to take precaution to ensure you are buying a healthy, pure product than to let these concerns sway you from missing out on the benefits of olive oil completely.
Extra virgin olive oil is known to offer a number of health benefits, including decreased incidence of cardiovascular disease and atherosclerosis, reduced incidence of cancer and lowered risk of other diseases often associated with the aging process. Studies have shown that continued use of extra virgin olive oil also helps promote healthy cholesterol levels.  Research has also uncovered that it has anti-inflammatory properties and acts as a powerful antioxidant.
If you want authentic extra virgin olive oil, consider bypassing the unknowns of the imported brands found on your grocer's shelves and support your domestic organic olive growers. The California Olive Oil Council is an excellent place to start. You will find many of the European varieties of olives have been propagated in California as well as varieties unique to that state, to deliver the taste and purity you expect, without all the issues over misrepresented ingredients, toxins and poor quality.
Be sure you know what is in the bottle.  Click here to learn more about choosing a high-quality olive oil and avoiding the potential health risks associated with inferior oils.
References:
https://olivecenter.ucdavis.edu/research/files/report041211finalreduced.pdf