Heart disease and cardiac death risk REDUCED with EPA and DHA omega-3 fatty acids, study reveals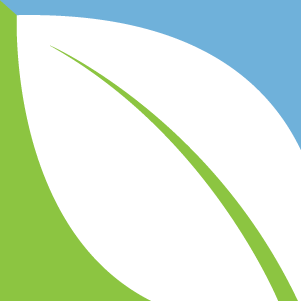 (NaturalHealth365) A study from the Midwest Biomedical Research's Center for Metabolic and Cardiovascular Health and published in the Journal of Clinical Lipidology have shown that eating EPA and DHA omega 3 compounds reduce the risk of cardiac death by 8 percent.  And, with heart disease being the number one reason for premature death, you would think this is big news but, it's nowhere in the mainstream media.
This is a statistically-significant result that should get the attention of every healthcare provider in the country.  Simply put, healthy fats are crucial for heart health – especially the right balance of omega 3 to omega 6 fatty acids.
Avoiding the threat of heart disease: We already know how to do it
Although this may appear to be a 'generalization,' the fact remains that millions of people tend to be deficient in omega-3s and consume too many omega-6 fatty acids in their diet. (this imbalance is a primary cause of chronic cellular inflammation and disease.)
The study were featuring (today) was a meta-analysis of 14 controlled, randomized trials of nearly 72,000 people. Each trial reviewed was at least 6 months in length and looked at cardiac death as a primary outcome.
The frequencies of cardiac deaths were compared between those taking omega 3s and control groups who were not. Both pharmaceutical grade omega 3 and dietary supplement types were considered.
Takeaway message: Taking 1 gram EPA and DHA omega 3 daily can reduce the risk of death from heart disease by 30 percent
In the omega 3 groups, 1,613 cardiac deaths – 4.48 percent of subjects – were recorded, as compared with 1,746 cardiac deaths in control groups – 4.87 percent of the subjects studied.
An even higher risk reduction of 17 percent was found in groups with elevated LDL cholesterol or triglycerides. This substantiates the hypothesis that DHA and EPA omega 3s are likely the most useful for reducing cardiac death in those at higher risk.
Allow me to repeat an important fact: The greatest reduction in cardiac death rates of around 30 percent was observed when the participant took at least 1 gram of DHA and EPA omega 3 compounds per day.
By the way, the National Center for Health Statistics estimates that 25 percent of U.S. adults have elevated triglyceride levels and 27 percent have problematic LDL cholesterol levels.  So, that's why we, at NaturalHealth365, talk so much about how proper nutrition can help to save lives. (especially when the evidence is so overwhelming – such as this report on omega-3s.)
Omega 3 supplements are affordable and free of unwanted side effects
Death from a cardiac event accounts for around two-thirds of all cardiovascular disease deaths in the U.S. – well over 400,000 people per year. Of course, worldwide the numbers are even more disturbing.
Isn't it time that we, as a society, make quality nutrition a national priority?!
Most 'junk food' is loaded with omega-6 fatty acids. Too many vegetable oils in cookies, crackers and other processed foods will elevate the risk of inflammation and damage to the circulatory system.
Keep in mind, this research (featured above) is the most comprehensive of its kind to date. The results align with Science Advisory from the American Heart Association conclusions, which say DHA and EPA omega 3 treatment can help prevent coronary heart disease as well as sudden cardiac death.
Omega 3 use is low-risk and has few if any (unwanted) side effects. It is inexpensive and safe to take in high doses up to 5 grams per day. And, the results clearly underscore a growing wealth of evidence about the health benefits of taking omega 3s.
Benefits of EPA and DHA omega 3s can NOT be overstated
In addition to its benefits for heart health, omega 3 supplementation has also been linked with better brain health, improved mood, joint health healthier skin and hair, and its anti-aging effects.
The American Heart Association recommends at least 250 to 500 mg of EPA and DHA per day; however, it has recommended 1 gram for those with diagnosed heart disease.
In conclusion, there have been no adverse effects reported by people taking as much as 3 to 5 grams per day.  If you're healthcare provider is not 'up to speed' on this information, you know what to do. (find another doctor that appreciated the power of good nutrition.)
Sources for this article include: