Glyphosate found in popular brands of beer and wine, including organic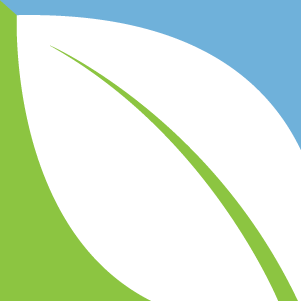 (NaturalHealth365) It seems there's no escaping glyphosate – the primary ingredient in Roundup, a weed killer manufacture by Monsanto.  In 2017, the FDA raised alarm with a bombshell report acknowledging the presence of the pesticide in everyday foods such as breakfast cereals, honey and ice cream.  Now, a new report from the California Public Interest Research Group (CalPIRG), reveals that glyphosate residue has also been found in a variety of common wines and beers sold in the United States – including those certified as organic.
As you probably know, scientific studies have linked glyphosate with a host of illnesses, including liver disease, reproductive damage and cancer.  In fact, the chemical is currently the subject of thousands of state and federal lawsuits linking it to non-Hodgkin's lymphoma.
Glyphosate found in organic beer and wine, research reveals
To conduct the test, researchers evaluated 20 samples of domestic and imported wines and beers, all sold in the United States.  Sampled wine brands included conventionally-grown varieties such as Barefoot, Beringer, and Sutter Home.
And, yes, two organically grown wines, Frey and Inkarri Estates, were included.
In terms of beer, researchers looked at Coors, Corona, Heineken, Sam Adams, Stella Artois and Tsingtao. A pair of organic beers, Peak and Samuel Smith, were tested as well.
Disturbingly, all samples of the beverages contained glyphosate – albeit in varying levels.
Sutter Home Merlot was the "high-ringer" for glyphosate found, with 51 parts per billion.  Not far behind was Beringer Cabernet Sauvignon, with 42.6 ppb.
Among the beers, Tsingtao – with 49.7 ppb – was most contaminated.  Budweiser, Coors, Corona and Miller had less glyphosate found, but many brands still averaged over 20 ppb.
And, while the organic beverages had the lowest levels of glyphosate, they were not devoid of the chemical – as one would expect.
Inkarri Malbec: Certified Organic had 5.2 ppb, Frey Organic Natural Wine contained 4.8 ppb, and Samuel Smith Organic Lager had 3.5 ppb.  Only one sample – Peak Organic Beer – did not contain detectable amounts of glyphosate.
While these readings are all below the EPA's tolerance for glyphosate in beverages, the CalPIRG authors point out that even infinitesimal amounts of glyphosate may be hazardous.  In one study, as little as one part per trillion of glyphosate was capable of stimulating the growth of breast cancer cells and disrupting the endocrine system.
In addition, ingestion of amounts as small as 0.1 ppb can destroy beneficial gut bacteria, thereby disrupting the balance of the all-important gut microbiome.
Natural health advocates call for total ban on glyphosate
Roundup – the most commonly used agricultural chemical in the world – is currently heavily sprayed on food crops in the United States, including wheat, soybeans and corn.
The development of Roundup Ready seeds – GMO seeds engineered specifically for use with glyphosate – has caused use of the pesticide to skyrocket in recent decades. For example, the U.S. applied close to 275 million pounds of glyphosate in 2016, compared to less than 10 million pounds in 1992.
Although glyphosate was originally billed as a 'healthy alternative' to more dangerous pesticides, a growing body of research is drawing attention to the health risks.  Currently, many natural health advocates and experts – including CalPIRG, who authored the report – call for the banning of glyphosate until/unless it can be proven safe.
Of course, many natural health experts, physicians and researchers maintain that "glyphosate safety" is the very epitome of an oxymoron, along the lines of such famous examples as "jumbo shrimp."
In 2015, the World Health Organization classified glyphosate as a probable carcinogen – and went on record as saying that the chemical could pose "significant risks" to human health.  In 2017, the state of California agreed, officially listing the pesticide as a likely carcinogen as well.
And some California communities have completely banned the use of glyphosate-based pesticides on city property.  No doubt, the growing backlash against glyphosate appears to be reflected in the courts.
Last year, a California jury ruled that Monsanto pay $289 million to a man dying of cancer, who said his illness resulted from repeated exposure to glyphosate in his job as a groundskeeper.
Use as a weed killer and drying agent allows glyphosate to enter food and drink
It's really not much of a stretch to see how glyphosate enters foods made from conventionally-grown crops.
Roundup is routinely sprayed on agricultural fields, including on barley and wheat crops used in brewing, and in vineyards that yield grapes for wine. In addition to being used to kill weeds, glyphosate is sometimes used as a preharvest "dessicant," or drying agent – and is sprayed directly on plants!
In addition, contamination can occur from water used to irrigate fields.  Although we rarely hear about the issue of toxic water being used on our food supply.
Glyphosate easily enters waterways, runoffs, rivers and streams. In one study, glyphosate was found in 70 percent of rainwater samples tested.
Other studies detected glyphosate in several Midwestern streams at the height of the growing season.  But, organic contamination is harder to explain – as organic brewers and vintners are prohibited from using glyphosate.
But possible culprits could include overspray from neighboring farms, toxic water supplies and contamination from airborne drift – which can occur over several hundred feet.
And, because glyphosate residue can linger in soil and water for years, contamination can occur in organic fields which have been converted from conventional farming.
Shocking fact: There are currently no safety limits for glyphosate in beer and wine
CalPIRG recommended that the United States follow the lead of countries such as France – and American communities such as Irvine, California – and outlaw glyphosate outright.  Click here to sign the CalPIRG petition calling for a ban on glyphosate.
At the very least, CalPIRG asks that food tolerance levels for glyphosate  be reconsidered – and that the EPA set limits for beer and wine (currently, safety limits for these beverages are non-existent.  Also, items should be tested by the USDA for glyphosate before they appear in stores – not after the fact.
In addition, the report urged growers to stop spraying glyphosate on and near fields and between vines – and instead explore alternate methods of weed control, such as ground cover.  To prevent cross-contamination of organic fields, there should be a wide buffer between these and neighboring conventional fields.
Health tip: If you still want to enjoy wine, but want a safer option, listen to Jonathan Landsman's NaturalHealth365 podcast: "The Wine Industry Exposed."
Continue to remind stores, breweries and vineyards in your area to look for sustainable ways to grow produce – and, as always, buy organic beers and wines.  While not always free of glyphosate, these to contain much smaller amounts.
According to CalPIRG representative Laura Deehan, it is "incredibly difficult to avoid the troubling reality that consumers will likely drink glyphosate at every happy hour and backyard barbecue around the country."
Glyphosate, warns Deehan, could prove a "true risk" to many Americans' health.
It is up to us to try to stop the "horror show" of skyrocketing glyphosate use – and we can do so by working together to ensure that environmental agencies do their jobs – and that corporations such as Monsanto are held accountable for their actions.
Sources for this article include: