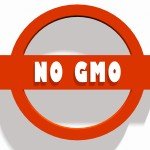 (NaturalHealth365) While hundreds stormed Washington D.C. in opposition of a bill that would block GMO labeling laws, only four among them were allowed into the bill's first hearing in front of the House Energy & Commerce subcommittee on Health. The lack of opportunity for public protest of the bill was a clear indication of the stranglehold that powerful food industry conglomerates have put on public outcry.
About 600 consumers and farmers arrived at the Rayburn building on December 10, with about 100 there in time to line up for one of 52 available spots at the hearing. However, all but four pro-labeling advocates would be turned away from the hearing.
Monsanto uses young students to block GMO labeling laws
Why so few seats for public opinion? For the most part, seats were already pre-occupied by people paid to hold them by pro-Monsanto lobbyists, including not only Monsanto corporation representatives but members of the Grocery Manufacturers Association (GMA) and similar groups. Many of those paid were students, hired by Monsanto, the GMA or pro-Monsanto lobbyists.
The result was a hearing that amounted to no more than a large corporate gathering (not a debate) – discussing the supposed 'safety' of America's food system, with their opinions regurgitated by subcommittee members. The United States political system is no more than a dog and pony show.
Federal measures are being initiated to kill the GMO labeling movement
The bill, H.R. 4432, would strip states of the right to pass GMO labeling laws, among other things. Proposed laws would be designed to keep consumers informed, and identify food products that are genetically modified or contained GMO ingredients. Labeling proponents point out that such laws would provide consumers with the opportunity to make informed decisions, but many such laws would not even go so far as to halt the sale of GMO products.
What should have been an opportunity for public opinion to be heard soon turned into a pro-industry tirade by hearing attendees as well as subcommittee members. Monsanto's supporters repeatedly made claims that GMOs were safe, and therefore, labeling unnecessary.
Many went on to say that labeling would pose a threat to the profitability of Monsanto and other large food conglomerates – a scenario they apparently held in greater regard than the safeguarding of the rights of consumers to know what they are putting into their family's mouths.
The American food supply is under attack and most Americans have no idea
Pro-GMO corporations are known to have already spent more than $100 million to ensure consumers are kept in the dark about the truth regarding GMO ingredients. Although the bill has struggled somewhat to gain Democratic sponsors, those from both sides of the aisle were acting as mouthpieces for Monsanto at the hearing. Those few who were in attendance to refute such points were quickly shut down, bullied or dismissed.
Among those controlling the show were Rep. Mike Pompeo (R-Kan.), who denied that H.R. 4432 would leave consumers misinformed, although in reality the bill unequivocally prevents states from passing GMO labeling laws. Pompeo introduced the industry-backed bill and said, "there is nothing in this legislation that denies any consumer in any capacity the right to know precisely what it is the food they're eating."
Pompeo stated he will reintroduce the bill in January, hoping to gain passage in the next session, betting on Democrats warming up to the measure. Reaction of the subcommittee members was a clear signal that the bill is poised to gain more momentum next year.
The anti-GMO movement is rapidly growing across the nation
Meanwhile, grassroots opposition to ban labeling and the use of GMO foods, in general, is immense and widespread. On May 24, 2014, millions from around the globe orchestrated a protest against GMOs in the food supply. Dubbed as the "March Against Monsanto", the protest called for healthier food and better corporate transparency – particularly from the largest food corporations.
The event involved 400 cities across 52 nations and six continents, including 47 states in the U.S. The goal of the protest was to raise support and awareness for a permanent boycott of all GMOs and agro-chemicals. Together, we can eliminate the threat of GMOs in the very near future.
The next "March Against Monsanto" rally is scheduled for May 23, 2015.  Join the movement – click here for details.
References:
https://www.organicconsumers.org/essays/gmo-labeling-activists-protest-bill-preempt-states%E2%80%99-rights-label-gmos
https://www.naturalhealth365.com/gmo_dangers/1012_march_against_monsanto.html
GMOs & Dangerous Chemicals
Natural Health 365
Natural Health 365 is a premium source of trending and popular health-related news, science, testimony & research articles on the most up to date and relevant natural health information. The articles on GMOs & other Dangerous Chemicals found herein are meant to inform and advise our site visitors on steering clear of foods and other consumer products that contain Genetically Modified Organisms and/or Chemicals that are DANGEROUS to human health.
Join thousands of daily visitors staying informed and involved on Natural Health 365! We seek out scientific solutions with proven results and it is our mission to keep you up to date on the latest information! Articles range in topic from vaccination overviews to linking specific, common vaccines to the development of autism. We also aim to educate the public on the dangers of vaccines and provide in depth analysis of political vaccination bills.
Read Some of Our Most Popular Articles
Consumer Alert: GMO Apples & Potatoes are a Public Health Risk, Roundup Herbicide & GMOs Destroy Your Digestive System, US Senate Votes to Shut Down GMO Labeling Bill, Monsanto Lies Revealed.
---
---
GMO & Dangerous Chemicals are two of our major post categories on www.naturalhealth365.com and contain over 90 articles that cover a wide range of subjects; including but not limited to…
GMOs & Dangerous Chemicals
More Articles on GMOs & Toxic Chemicals
---
In addition to publishing articles concerning the most up-to-date information on GMO Foods, Research, & Toxic Chemicals that have dangerous and unintended consenquences, we also aim to connect healthy lifestyles, non-GMO diets and balanced consumption of dietary supplements to lifelong health and adding happy years to your life.
DID YOU KNOW?
Did you know that Monsanto is one of the most profitable entities on the planet, while the farmers that make them so successful are barely able to feed their families? Or that mono-cropping erodes our top soil so that no vegetables, grains, or fruits will grow in the wake of a mono-cropped field? Perhaps you didn't know that organized events to protest Monsanto and their signature chemical, Roundup? You can find all of that information and more right here on Natural Health 365.
Join Our Email List
Each day, visitors sign up for our weekly informative news sent directly to their email or RSS feed agregator. We send out three weekly emails keeping you informed and involved on the latest Natural Health News, information about our FREE SHOWS and updates on your favorite topics including Food & Nutrition, Cancer & Heart Disease, Vaccines & Autism, & – of course – GMOs & Dangerous Chemicals!
You can also check out our VIP member area, The Inner Circle, where you get access to thousands of recorded interview (audio/video), pod casts, & literature by some of the worlds foremost experts on Natural Health and Treatments that could save you thousands! Learn how to REVERSE disease without the use of toxic and expensive medications.
Natural Health 365 also is a venue for webinars on various topics, has a flourishing e-commerce store where you can purchase vitamins, pro biotics, supplements and unique products such as Grazing Goat Whey Protein.
Grazing Goat Whey Protein™ is formulated exclusively for the health-conscious consumer looking for the finest whey protein nutritional supplement on the planet.* Best of all, this goat whey protein comes from goats that graze – 365 days per year – on pesticide and chemical free pastures. No hormones, antibiotics or pesticides are used – ever. This product is non-GMO and gluten free.