Shocking RECALL: Blood pressure drug gets pulled off the market for HUGE mistake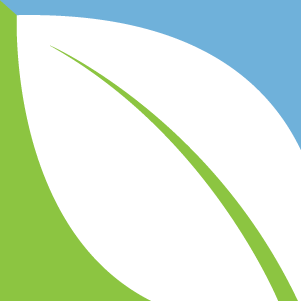 (NaturalHealth365) Most people assume that the drugs they are using either by prescription or off store shelves will be labeled correctly. It's the sort of thing you hope you can take for granted. However, a recent incident involving blood pressure medication made by Accord Healthcare indicates that this isn't always the case.
The pharmaceutical company was forced to issue a voluntary recall across the nation for their hydrochlorothiazide product, a popular blood pressure medication. The medication was discovered to be mislabeled; instead of hydrochlorothiazide, the bottles contained spironolactone – an edema medication for persons suffering from organ failure.
Drug dangers of taking mislabeled medication could be deadly
The labels on the affected bottles indicate they contain 100 tablets of hydrochlorothiazide, 12.5-milligrams each. However, they actually contain spironolactone (100 25-milligram tablets). This drug is used to treat symptoms related to organ failure of the heart, kidney and liver.
Accord Healthcare was alerted to the problem by a pharmacy that carries the drug. The company believes they have found all the lots of the drug that were affected by the mistake. No other brands of blood pressure medication were affected by this mixup or the resultant recall.
Spironolactone treats fluid retention, also known as edema, in persons suffering with liver, heart or kidney failure. The drug can also treat high blood pressure and help to increase potassium levels in the bloodstream. Side effects can include nausea, vomiting, dizziness, diarrhea, headache, leg cramps and sexual dysfunction.
High blood pressure affects 30 percent of Americans
The increase in potassium caused by spironolactone could be life-threatening to some people. In large doses, it could also lead to arrhythmia and heart issues. Fortunately, no injuries have been reported from the mixup as of this writing.
An incident like this underscores the various potential risks associated with taking drugs for any medical issues. The drug dangers and unwanted side effects of taking hydrochlorothiazide for high blood pressure include nausea, vomiting, persistent fever, jaundice and irregular heartbeat.
High blood pressure is linked with increasing the chances of more serious health problems such as heart attack and stroke. An estimated 30 percent of American adults have high blood pressure.
Avoid drug dangers by favoring lifestyle changes and natural treatments to help regulate blood pressure
There are a number of effective natural ways to treat and regulate blood pressure, including with dietary changes, vitamins and supplements. Blueberries, hibiscus tea, beetroot, kale, olive leaf extract, kale, turmeric, garlic, omega 3s (fish oil) are just some of the natural ways you can overcome blood pressure problems and enjoy better health.
Other lifestyle changes that can help to lower and regulate blood pressure naturally include reducing salt intake – especially processed (demineralized) salt, eating more fresh, organic vegetables and fruits, exercising regularly, managing stress levels and maintaining a healthy body weight.
Sources for this article include:
NBCNews.com
NaturalHealth365.com
NaturalHealth365.com
NaturalHealth365.com