Vitamin E Alert: Researchers discover surprising reason why you may be deficient in this critical antioxidant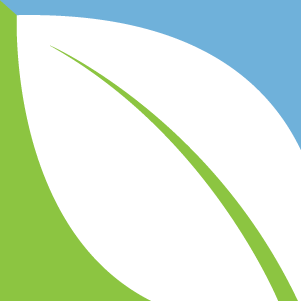 (NaturalHealth365) Generally speaking, vitamin E deficiencies are rare and affect only about 0.1% of American adults.  But, when you do the math: this still represents nearly a quarter million people.
Plus, even if clinically-definable deficiencies are uncommon, too many people are still missing out on the key health benefits of vitamin E because they get insufficient amounts of it in their diet.
And it's not just about how much vitamin E you're consuming!  New research suggests that another antioxidant, vitamin C, has a complementary effect on your body's ability to absorb vitamin E – providing an unexpected explanation as to why your vitamin E levels may be too low.
Vitamin E absorption and metabolism compromised by diets deficient in vitamin C, research reveals
Vitamin E, also known as alpha-tocopherol, is a fat-soluble vitamin that boasts a range of health benefits. It's important for fighting off inflammation, reducing the risk of heart disease, and preventing hardening of the arteries. It also helps facilitates cell communication, gene expression, and immune system activation.
Clearly, your body needs adequate levels of this vitamin to function properly.
But as we just alluded to, many people aren't getting enough vitamin E in their diet – survey data indicates this is the case for nearly 90% of adult men and 97% of adult women!
And now the problem is compounded by data recently shared in a February 2019 paper published in the peer-reviewed journal Redox Biology.
As the paper's authors note, it turns out that having low levels of vitamin C impairs the ability of your gut to absorb vitamin E from your food.  This is because vitamin C, aka ascorbic acid, has a protective and complementary effect on alpha-tocopherol.
Without enough vitamin C in your diet, vitamin E metabolism drops – significantly.  Now, instead of just having insufficient amounts of vitamin C, you're also at risk for having insufficient amounts of vitamin E.  The 'double whammy' nobody wants!
What's the solution? Begin by ensuring you're getting enough vitamin C through your diet.  The authors above mentioned paper put it succinctly: "Higher vitamin C intake can restore gut-liver functions and antioxidant status."
Here's how much vitamin E and vitamin C you need for optimal health
A main takeaway from this article is that your body needs a range of vitamins and minerals. This nutrient diversity isn't only important for supporting various physiological functions. It's also necessary to ensure your body can actually absorb and use the vitamins and minerals in your food.
How much of these complementary vitamins do we need? According to the resources, the typical adult needs 15 milligrams of vitamin E per day, and around 65 to 90 milligrams of vitamin C per day.  Of course, it's worth noting, if you ask any experienced (integrative) physician – they'll tell you that typical 'conventional recommendation' are way too low – in dosage suggestions.
But, you can easily get these and other vitamins (and minerals) from a high quality supplement.  Don't get me wrong, diet is a good place to start.  But, if you're dealing with serious nutritional deficiencies, supplementation may be necessary to effectively correct your nutritional status.
We urge you to consider supplements as a 'healthy bonus' for your health.  Simply put, supplements should never replace a balanced diet based on high quality and minimally processed animal and plant-based foods.
And when it comes to getting enough of vitamins C and E in your diet: just be sure to eat a nice amount of organic fruits, vegetables, nuts and seeds – including, apples, carrots, kale, walnuts and pumpkin seeds. (to name a few.)
Editor's note: The NaturalHealth365 Store offers the finest quality nutritional supplements on the market – including vitamin C.  Click here to show today.
Sources for this article include: