Heartburn ALERT: FDA calls for ALL Zantac products to be pulled from shelves immediately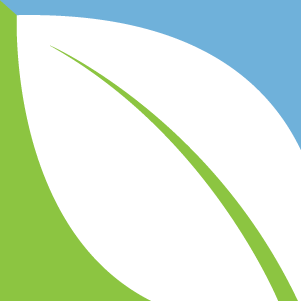 (NaturalHealth365) Do you suffer with heartburn?  It may finally be time to look into natural techniques for relief and skip the medication altogether.
This isn't just because the drug side effects of popular heartburn medications can cause headaches, constipation and insomnia – to name a few unwanted side effects.  It's because a major class of heartburn drugs are about to be pulled off the shelves entirely!
In a breaking press release dated April 1, 2020, the United States Food and Drug Administration (FDA) is calling for an immediate recall of all ranitidine drugs (best known by the popular brand name Zantac). The agency is concerned by widespread contamination of the drug by a compound that is suspected to be cancer-causing in humans.
Effective immediately: FDA says do NOT sell nor use popular heartburn drug – contaminated with cancer-causing chemical
Contamination with a cancer-causing chemical … sounds familiar right?  The beleaguered heartburn medication Zantac has already had its fair share of negative press, and there have been multiple prior recalls of only certain drug batches.
Now the FDA finally has enough evidence from an ongoing investigation to officially urge consumers to throw away all their Zantac drugs and stop taking the medication immediately. They also want pharmacies to pull all prescription and over-the-counter varieties of Ranitidine off the shelves, and want manufacturers to stop making more.
Why such drastic steps?
New evidence shows that the cancer-causing contaminant found in many ranitidine drug samples becomes more concentrated over time, even when the drug is kept "under normal storage conditions," according to the FDA in their press release.
"NDMA has been found to increase significantly in samples stored at higher temperatures," the statement reads, "including temperatures the product may be exposed to during distribution and handling by consumers. The testing also showed that the older a ranitidine product is, or the longer the length of time since it was manufactured, the greater the level of NDMA.  These conditions may raise the level of NDMA in the ranitidine product above the acceptable daily intake limit."
This news comes nearly six months after stores, including CVS, Walmart, and Walgreens already pulled these drugs from their shelves. Now, the FDA is not mincing words: "As a result of this immediate market withdrawal request, ranitidine products will not be available for new or existing prescriptions or [over-the-counter] use in the U.S."
Heartburn drugs contaminated with "volatile" compound formally used in rocket fuel
Ranitidine (brand names include Zantac, Wal-Zan 150, and Wal-Zan 75) is a type of drug known as an H2-Blocker. It reduces stomach acid and is used to treat and prevent stomach ulcers, heartburn, and indigestion – apparently at the great expense of human health.
The contaminant found in many ranitidin samples is known as N-Nitrosodimethylamine (NDMA). According to the National Center for Biotechnology Information (NCBI), NDMA is "volatile," "combustible," and "decomposes when exposed to light and emits toxic fumes … when heated to decomposition."
At room temperature in its natural form, NDMA is an odorless yellow liquid. The chemical can be "reasonably be expected to be a carcinogen," the agency adds in its compound summary, and may also be toxic if swallowed and fatal if inhaled.
It used to be used in rocket fuel, but this was discontinued after very high levels of the contaminant was found in nearby soil, water, and air. NDMA has since found its way into heartburn medications because it can be "unintentionally formed during various manufacturing processes," according to NCBI.
It's been a long-time coming for the end of this harmful drug, and we applaud the FDA for finally taking serious action to protect consumers. We encourage you to talk to your physician before stopping any prescription medication, and be sure to follow at-home disposal instructions from the FDA or your drug's package insert when throwing away these contaminated medications.
Sources for this article include:
FDA.gov
FDA.gov
CNN.com
NIH.gov
CNN.com
NaturalHealth365.com
ScienceDaily.com