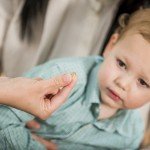 (NaturalHealth365) So far in this series, we've looked at what homeopathy is, why it is contentious and how to tell if your homeopathic treatment, or any treatment you've chosen, is making you better or sicker.Next we are going to look at how you, your family and friends can save a small fortune in prescription charges and co-pays and avoid unpleasant side effects.
As you know homeopathic remedies are prepared so that the original substance is highly diluted, but the main thing that qualifies a remedy as being homeopathic is that you chose the correct one!
Always follow the Law of Similars in homeopathy

"Homeo" means "similar" and "pathy" means "suffering." The whole idea of similar suffering is absolutely central to homeopathy. This means that a remedy will only work well if you took your time and selected the one that matches the kind of suffering you, or the person you are trying to help is experiencing.
Always follow the Law of the Minimum Dose
When you have found the correct match, only give one dose (one tablet or pillule or a few granules) then wait. If it helps, only repeat if the benefit wears off and the same symptoms return. If the symptoms change you may need to change the remedy.
Stay in your comfort and competence zone
Begin by treating simple first aid situations like bruises, cuts, grazes, sprains, strains, burns and non-poisonous insect bites. These are super-easy to treat and will help you gain confidence in both Homeopathy and your own ability to choose correctly. Download my free e-book (see below) to learn more about how to get started.
Next you can move on to dealing with minor illnesses. Here you will need to pay more attention to getting the right match.
Everyone's bruises and cuts are similar, but our colds and 'flus can be very different from one another.
Get a homeopathy kit
Get a homeopathy kit and keep it with you at all times. A good kit will cover things like: Bruises, Cuts, Burns, Bites, Stings, Sprains, Strains, Coughs, Croup, Sore throats, Headaches, Earaches, Measles, Mumps, Chicken pox, Whooping cough, Colic, Cramps, Cystitis, Stomach upsets, Food poisoning, Pain and discomfort after dental work, Teething, Test, Examination or Performance anxiety, Flu, Gastric flu, Fevers and Colds.
Get your nose into a book
As you get more into using Homeopathy you'll need a really in depth reference book. There are many good ones. I like Miranda Castro's "The Complete Homeopathy Handbook."
Take advantage of free online software
Another useful, free way to check that your remedy is a good match is to use the Remedy Finder at www.abchomeopathy.com. I would still recommend you stick only to first aid and minor illnesses, even though the Remedy Finder is more extensive than that.
Get professional help if you need it
Last, but not least, if your remedy choices are not working or they do work for a while, but the same symptoms keep coming back then consider opting for in depth homeopathic treatment with a homeopath to really get to the root of things.
About the author: For over 17 years, Mary Aspinwall has been a full time Registered Homeopath and is the founder of HomeopathyWorld.com. Mary offers a best selling range of homeopathy kits and you can read her blog at: HomeopathyWorld.com/blog. In addition, Mary has created a free e-book, "Basic Guide to Homeopathy". Click Here for a consultation with Mary Aspinwall.