HPV vaccine puts 13 year old in wheelchair with constant whole body pain, mother claims and doctors deny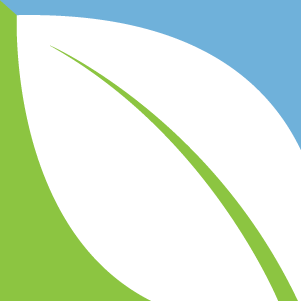 (NaturalHealth365) Zara Beattie of Wigton, Cumbria says she would rather be dead than continue living wheelchair-bound with the pain she is in – due to the HPV vaccine.  This is an extremely heartbreaking turn for the 13 year old, who used to be a very promising athlete.
Her family believes a vaccine injury from the Gardasil shot is to blame for the teenager's current state, so different from her active lifestyle. Now, she has trouble walking or even standing up, has heart palpitations and suffers from a severe level of pain throughout her body.
Gardasil shot linked with vaccine injury including chronic fatigue, paralysis and premature death
While medical professionals have said there isn't a link between chronic illness and the HPV vaccine, Zara's symptoms began shortly after she received the shot. The family believes an allergic reaction was triggered.
The HPV vaccine is supposed to protect against cervical cancer from the human papilloma virus. However, not long after receiving the shot, Zara found herself short of breath during PE class. Initially the family thought their daughter had asthma, but the symptoms worsened in the following weeks.
She became weak, dizzy and increasingly fatigued. She was later diagnosed with postural orthostatic tachycardia syndrome (PoTS), or racing heart.
After 18 months, Zara had trouble even standing up, as she felt faint every time she did so. Now she cannot leave her home without the use of a wheelchair and must be home-schooled.  Although hard to imagine, just eating a meal exhausts her and she is essentially homebound – except for medical appointments.
Nearly 12,000 adverse reactions to the HPV vaccine reported since 2008
Zara's parents are certain that the HPV vaccine caused a vaccine injury, as her symptoms flared up shortly after she received the Gardasil shot. However, medical professionals have refused to confirm this.  Zara's mother, a nurse for 30 years, says she has never seen anything like her daughter's deterioration.
With so many other young women experiencing similar circumstances after receiving the Gardasil shot, the family does not think it is just a coincidence.
The year 2014 had 3,200 new cervical cancer cases in the UK alone. However, the European Medicines Agency reported 11,867 adverse reactions to Gardasil as of February 2017. The vast majority of these report chronic fatigue-like symptoms. Cases of vaccine injury like paralysis are rare, as are fatalities, but they have been documented.
World Health Organization still considers HPV vaccine safe
Zara used to be highly active and full of life. Now she struggles with daily severe headaches, chest pain and entire-body pain. Some days she doesn't leave her bed. Two legs and one arm are paralyzed, but doctors have dismissed her condition as "psychological."
At this time, the World Health Organization (WHO) and other health authorities still consider the HPV vaccine safe. It has been routinely given to girls age 12 and younger since 2008. Now it is being marketed to adolescent males as well as men and women in their 20s.
Clearly, there is severe doubt about the HPV vaccine and its potential side effects. While the risk of cervical cancer is serious, many parents are saying "no" to the Gardasil shot until further research and development take place.
Editor's note: We, at NaturalHealth365, strongly encourage you to make an informed decision.  Click here to receive INSTANT access to the Vaccine World Summit (at no cost to you) – featuring 5 doctors that reveal lifesaving news about vaccines, infectious diseases and immunity.
References:
https://www.dailymail.co.uk/health/article-4483874/HPV-vaccine-leaves-Cumbria-girl-13-wheelchair-bound.html