NH365 061: Cervical cancer – Healing the body naturally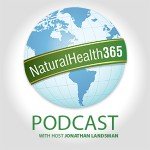 (NaturalHealth365) According to the Centers for Disease Control, over 12,000 women are diagnosed with cervical cancer and over 4,000 women die – every year. Yet, conventional medicine says that – if caught early – it can be "successfully treated" and the key thing to do is get a Pap test.
As insane as this may sound to the health-conscious person, conventional 'wisdom' suggests that a Pap test and the HPV vaccine are the best ways to prevent cervical cancer with no mention of diet and lifestyle interventions needed.
Today, on the NaturalHealth365 Podcast, I'll introduce you to a woman, who at the age of 29, was diagnosed with malignant cervical cancer – after 2 conclusive Pap tests. She committed herself to natural healing protocols – confident that she could improve her immune system, calm herself down and eventually completely heal herself.
How did she do it and, more importantly, what can we take away from this interview to improve the quality of our life?
Links related to the show:
1. For more information about Jill Schneider – visit: Circle-of-Life.net
2. Subscribe to the NaturalHealth365 newsletter to receive our FREE shows, lots of great health gifts + the latest news and information on natural health solutions.
3. Click here to discover 3 of the best supplements for detoxification and boosting immune function.
Show highlights include:
Discover the first thing Jill did – when diagnosed with malignant cervical cancer.
Find out what motivated Jill to want to heal herself naturally – without a single conventional cancer treatment protocol.
See how long it took for Jill to see positive progress – toward eliminating her cancer.
Listen to what Jill says about the possibility of 'doing things differently.' (amazing answer)
The show ends with Jill talking about her incredible experience – living in South America for 5 months on $5 per day!
Meet Jill Schneider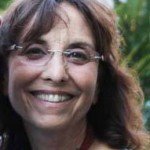 Jill Ayn Schneider, Holistic Life Coach, is an expert at living a truly healthy life, which has enabled her to manifest her dreams and her destiny. Jill graduated American University in 1966 and went back to her hometown of New Rochelle, NY, where she would become an elementary school teacher for the next 6 years.
She picked up a guitar in 1966 and has been playing and even writing her original material for the past 45 years. Summers were spent studying alternative educational teachings or traveling around the world learning about many other cultures with her backpack and guitar in tow.
Jill became motivated to understand the healing process when faced with malignant cervical cancer at the young age of 29 in 1975.  She healed herself using only natural protocols of acupuncture, Chinese herbs, meditation, macrobiotics plus much more in 6 months.  She birthed her son in 1977 and has just had her 70th birthday in August, 2015.
After her son began school, Jill opted for another profession in the Healing Arts. She has been an advanced massage therapist/bodyworker for the past 30 years (FL Lic. 9313) with many clients of all ages.  Always testing the waters with various anti-aging and preventive disease protocols, especially "old fashioned" protocols, such as fasting, she is now considered an expert in this simple, but powerful field of 'alternative health.'
Jill's intuitive talent and heartfelt nature also enables her to awaken her client's inner needs to explore their own body, mind and spirit. This evolved awareness of the emotional/mental causations of their health challenges, assists them in the process of moving forward confidently.
Jill continues to do her very powerful and personal holistic life coaching work with individuals from around the world, many staying at local hotels, condos and cottages in Delray Beach, Florida for her 5,7,10 day programs or her Skype and phone holistic coaching.
Clarity, rejuvenation and balance result from the process of cleansing through juice fasting, raw foods, rest, ocean, walking/talking, emotional release, advanced bodywork, yoga, breathing, meditation, and guided imagery included in these programs.  Jill spends 5-6 hours per day with her clients as they are taken though the juice fasting protocol which she has designed individually for each client.  She feels privileged to witness exceptional transformation from one day to the next.  Prevention is the key.
Getting back into a healthier lifestyle with greater appreciation for oneself can make all the difference in the world.