Intermittent fasting reduces your risk of diabetes and heart disease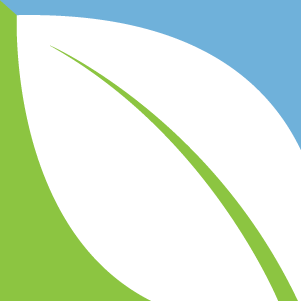 (NaturalHealth365) As more and more people realize the dangers of being overweight, the weight loss or "diet control" market has grown into a multi-billion dollar industry.  People are always trying new diets or weight loss products to shave off a few extra (unwanted) pounds.  However, instead of drastically restricting calories or giving up everything you love, many are finding great results in a concept called, intermittent fasting.
According to a recent study, a type of intermittent fasting known as "time-restricted eating" may be the answer to weight loss and better health. This study suggested that restricting your eating to 10 hours a day could result in losing weight, reducing belly fat, and an improvement in many risk factors for serious conditions like high cholesterol, high blood pressure, and high blood sugar.
Intermittent fasting has value for those suffering with metabolic syndrome
Researchers specifically investigated what intermittent fasting would do for individuals who had metabolic syndrome, so the study involved 19 people – including six women and thirteen men who all had metabolic syndrome.
Each person took part in the 10-hour time-restricted eating plan, and when the study began, most of the participants were taking blood pressure medicines, statins, or both. Before the start of the study, the average eating window for these individuals was over 14 hours a day.
During the three-month trial, patients ate for only 10 hours a day, and they did not skip breakfast or dinner but merely adjusting those meals to accommodate this eating schedule. When not eating, they were encouraged to drink more water.
No adverse events occurred during the study, and after the trial, patients not only lost fat and body weight, but they saw a drop in their blood pressure and bad cholesterol levels. Insulin and blood sugar levels improved, too.
Individuals who have metabolic syndrome are significantly more likely to develop conditions like heart disease and diabetes. These short-term improvements seen with intermittent fasting were encouraging for those who want to lose weight and reduce their risk of heart disease and other serious health problems.
Editor's note: Click here to register today for the Fatty Liver Docu-Class and discover how to avoid liver damage and health issues like, metabolic syndrome and kidney failure.  This event is hosted by yours truly, Jonathan Landsman and features over 30 of the best experts on natural health and integrative medicine.  Don't miss this important event.
Health benefits that go way beyond what's "normally expected"
The interesting thing about this study was that the health benefits went beyond what is normally expected with the mild weight loss participants experienced.
Participants lost an average of about 3% of their weight, yet they saw their LDL cholesterol levels reduced by 11%. Normally, the National Lipid Association recommends a 5% weight loss for a 3-5% reduction in bad cholesterol. Beyond this astonishing drop in LDL cholesterol, participants enjoyed significant blood pressure improvements and a notable reduction in their hemoglobin A1C.
While it wasn't clear what causing the additional health improvements, researchers believe that it could be the effect of time-restricted eating on metabolism.  Metabolism is linked to the body's internal circadian rhythms, and by aligning food intake with the body's normal rhythms, it may result in a healthier metabolism.
Although they weren't able to answer these questions completely with the study, they believe it warrants further investigation on the health benefits of intermittent fasting.
Just remember: while intermittent fasting does show promise as an intervention for metabolic syndrome, always talk to your (integrative) physician before starting any new eating plan.
Sources for this article include: