2019-2020 flu claims 10,000 lives in the U.S., yet Western medicine continues to ignore this one vitamin solution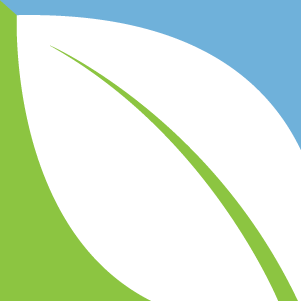 (NaturalHealth365) The U.S. Centers for Disease Control and Prevention (CDC) "estimate" that 14,000 – 36,000 deaths have occurred (due to the flu) since October 2019.  Although the CDC does admit: they don't know exactly how many die because the flu is "not a reportable disease in most areas of the U.S."
Yet, according to other "expert" reports: we're up to 10,000 deaths so far this season. – with 180,000 cases ending up in the hospital.  So, the more important question is: how can we protect more people?
Are vaccines (manufactured with last year's virus) really the answer?  Probably not … and maybe that's why many experts are turning to a surprisingly simple and effective remedy: vitamin C.
It turns out that high amounts of this nutrient act like a powerful antiviral and can combat the nutrient-depleting effects of the flu virus.  And this is to say nothing of the many other vitamin C health benefits – like a reduced risk of chronic diseases, improved iron absorption, and enhanced cognitive protection with aging.
Powerful antiviral can quickly destroy flu symptoms
Previously, we reported on a study that showed how daily supplementation with vitamin C (ascorbic acid) reduced cold and flu symptoms by a whopping 85 percent.  And, back in 2014, we reported on a "miracle cure" news story about how a New Zealand man infected with swine flu made an incredible recovery from the deadly virus after receiving large amounts of vitamin C. See video below:
These stories are not rare or unusual medical anomalies. According to a 2019 case report published by the International Society for Orthomolecular Medicine, the ability of vitamin C to "upregulate the immune system" is well-documented, and there is "abundant documentation of the ability of vitamin C to cure a number of viruses."
The authors cite other studies showing how vitamin C in high enough amounts (both oral and intravenous) is an effective way to eliminate the threat of common colds, the avian flu (H1N1), Zika, and influenza, and is even effective "after serious complications" commonly associated with viral illnesses, including encephalitis.
The authors of this case report also point out that we know "infectious disease processes rapidly accelerate vitamin C depletion and greatly increase vitamin C requirement."  But despite this awareness, "vitamin C is still not routinely utilized against [the flu], and none of the various forms of vitamin C are included in the formularies of nearly all U.S. hospitals."
It's a major oversight – and we can't agree more!
As for their case report, they described what happened when they provided a 25-year-old man sick with the flu with high-dose intravenous vitamin C therapy.  After just one day of at-home infusion, the patient's flu symptoms, including weakness and headache, improved "dramatically."
Yes, just ONE day. The patient received a total of three infusions over the course of three days, followed by daily oral supplementation of vitamin C, high potency multivtamin, Echinacea, and CoQ10.
The man was completely back to normal after just four days. 
So, what exactly does a "high enough amount" of vitamin C look like?
Studies on high-dose vitamin C oral supplementation or even intravenous delivery can feature amounts of 1,000 mg to many, many thousands of milligrams, taken multiple times per day.  Keep in mind, the "general rule" is: the sicker you are, the more you need vitamin C.
Obviously, the amounts we're talking about here are way more than the current "recommended daily intake" of 90 milligrams for an adult male and 75 milligrams for an adult woman.
Naturally, if you're dealing with lots of unwanted health symptoms – we suggest you work with a qualified, (integrative) healthcare provider to better understand what's best for you.  But, it certainly makes sense – this flu season – to invest in a high-quality vitamin / mineral program that involves supplements and healthy (vitamin C-rich) foods like, organic kale, broccoli, citrus fruits, camu camu, kiwi, sweet potato, bell pepper, and papaya.
Sources for this article include:
ABCnews.com
USNews.com
NaturalHealth365.com
NaturalHealth365.com
Healthline.com