NH365 036: 5 ways to naturally heal leaky gut and autoimmune disease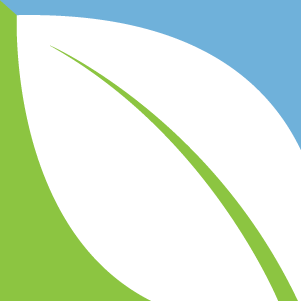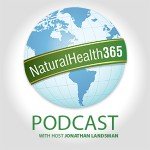 (NaturalHealth365) The digestive system controls around 80% of our immune function. Why should we care? Simply put, if left unaddressed, poor digestion can lead to serious health issues like chronic fatigue, depression plus a host of chronic problems like celiac disease and, even, cancer.
On the NaturalHealth365 Podcast, Jonathan Landsman and Dr. Josh Axe talk about how to naturally improve digestion, immune function and overall wellbeing.  If you suffer with gas, bloating, constipation or any kind of stomach pain – you have digestive issues that should NOT be ignored and I urge you to listen carefully to this program.
Links related to the show:
1. For more information about Dr. Josh Axe – visit: DrAxe.com
2.  To learn how to regain your health with essential oils.  Click here to purchase the Essential Oils Revolution  – which give you instant digital access to 31 top experts including audio, video, slides and PDF transcripts of all presentations PLUS all exclusive bonus gifts.
3. Subscribe to the NaturalHealth365 newsletter to receive lots of great health gifts + the latest news and information on natural health solutions.
Understanding the basics of essential oils for healing
Used for thousands of years – for their natural healing powers – essential oils are naturally occurring, volatile aromatic compounds found inside the seeds, bark, stems, roots, flowers, and other parts of a plant. Some of the more popular essential oils are: lavender, frankincense, lemon, peppermint and tea tree oil.
Essential oils are often considered antibacterial, antifungal and antiviral.  So, as you begin to use these oils you will notice an improvement in physical, mental and emotional wellbeing.
Some of the benefits include:
Cold and flu relief
Muscle relaxation
Better skin condition
Less body aches
Better hormonal balance
Improved digestion
Less cellulite and wrinkles
4 ways to use essential oils
1. Topically: Essential oils are very small in molecular size and weight – making it very easy to absorb into the skin. This easy 'absorption rate' delivers the essential oil quickly into the bloodstream for therapeutic results.
2. Inhaled: When you breathe in essential oils – these substances go directly into the bloodstream. As the lungs absorb the scent – the oils circulate throughout the body. For example, for stress relief, try putting some lavender into a diffuser and experience the positive results.
3. Shallow: Essential oils can be used as a natural remedy – but remember these substances are potent. Most oils are safe to digest – but, you only need a little bit. Usually 1 – 3 drops in water is enough. Peppermint, lemon and frankincense are great for digestion with water – but, note, oils like clove and oregano should NOT be taken (internally) for more than a week.
4. Personal care products: One of the most popular (and fastest growing) ways to use essential oils are in homemade 'do-it-yourself' personal care products. These products can help you with natural beauty, home cleaning or long-term health benefits. You can make your own shampoo, body cream, bug spray, lip balm and/or household cleaner.
Bottom line: Essential oils offer a great (natural) way to improve your physical, mental and emotional wellbeing without the risks associated with conventional (toxic) products.
To learn more about essential oils: Join the 'Essential Oils Revolution' – and gain immediate digital access to 31 top experts including audio, video, slides and PDF transcripts of all presentations PLUS all exclusive bonus gifts!