8 ways to naturally reduce inflammation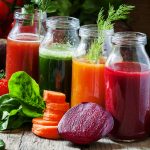 (NaturalHealth365) Chronic cellular inflammation is one of our biggest enemies – in terms of achieving optimal health. In fact, many health experts say that inflammation is the root cause of disease. In addition, the psychological (and emotional) stress of living in modern society can actually lower our ability to regulate the inflammatory response.
Naturally, the question we ought to ask ourselves is, "what causes inflammation?"  And, the obvious answer is poor nutrition and too many toxins – which creates an overly-acidic condition in the body.  So, which foods create an acidic environment in the body?
Here are the top 5 foods that trigger inflammation
Unnatural (contaminated with chemicals) coffee
Conventionally-produced alcohol – which actually contain GMO ingredients
Processed, simple sugars
Factory-farmed, animal foods – again, loaded with unwanted chemicals and GMOs
Most sodas (even if they contain "natural sugars" – without the neurotoxin, aspartame)
You ought to know that the most recent research is pointing towards the fact that inflammation may be responsible for: type-2 diabetes, obesity, cancer, heart disease, stroke, Alzheimer's disease, Parkinson's disease, fibromyalgia, multiple sclerosis, rheumatoid arthritis and lupus.
How can we reduce inflammation in the body?
In my opinion, from my years of teaching the value of juicing, one of the most effective ways, is by juicing dark leafy greens with highly alkaline vegetables to accompany them.
A more long term and effective way, combined with juicing, to reduce cellular inflammation is to make the decision to live a simpler lifestyle which includes: removing yourself from toxic relationships; learning the art of forgiveness; and being of service to others.  After all, our psychological (and emotional) wellbeing is intimately connected to our physical health.
In terms of dietary/lifestyle changes, here are 8 ways to naturally reduce inflammation:
Add some fresh ginger root and turmeric root (curcumin) to your daily juice or meals.
Consume adequate amounts of essential fatty acids – not from animal sources.
Eat probiotic-rich foods like, kimchi, sauerkraut or miso soup.
Stay hydrated with pure, clean water and try adding some fresh lemon juice.
Be sure to include lots of leafy greens in your salad.
Get lots of sunshine and relax – as much as possible.
Eat grapefruits, lemons and limes – which are alkalizing. (once they reach the gut)
Drink green juices
Here's an anti-inflammatory juice that serves 1 (1 liter)
The ingredients include, 2 cups parsley; 2 cups spinach; 2 large cucumbers; 4 ribs celery; 1 inch fresh ginger root or fresh turmeric root; and 1 lime without skin or 1 lemon without skin (unless it's organic)
If I may add, don't forget these important recommendations:
I recommend this tonic daily (1 liter) per person daily for 60 days along with eating a diet high in salads. Keep in mind, 20% of your diet can have other more acidifying foods.
Having said that, I have found – for best results – that eating essential fatty acids from foods like, flax seed or borage oils in salads, with lots of vegetables and some grains such as quinoa or millet tend to be better than eating lots of animal flesh foods.
Plus, don't forget to keep yourself well-hydrated and add the other recommendations. You will be pleasantly surprised to see just how well your body responds, even after just one week.
About the author: Linda Kordich was married for 40 years to Jay Kordich, world renown health educator and the "Father of Juicing."  She is the co-author of their book, Live Foods Live Bodies and teaches throughout the world on the 'Powers of the Gentle Art of Foods and Juices'.  For more information about Jay and Linda Kordich – visit: JayKordich.com
Sources for this article include: