Melbourne residents under a devastating "stage four coronavirus lockdown"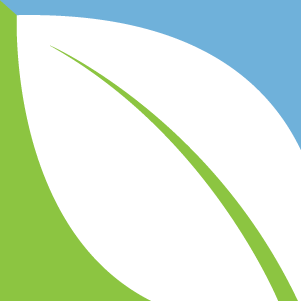 (NaturalHealth365) We know your news stations are slammed with constant commentary about how the United States has handled the SARS-CoV-2 pandemic so far. Comparisons to other countries are common, and it's hard not to feel frustrated at times no matter what side of the aisle you find yourself on. But, not all other international communities serve as shining examples of an appropriate coronavirus response, at least according to many critics. Take Melbourne, for instance.
In the latest Australia COVID news, Victoria Premier Daniel Andrews recently laid out the COVID restrictions for a warily restrictive "stage four" lockdown on his residents.  They are even considering "stage five" lockdown restrictions, in the near future!
Shocking control: These are the COVID restrictions Melbourne residents are currently facing
Would you be willing to be babysat by your government?  It's a reality that many Melbourne residents feel they are now dealing with, given the current severity of COVID restrictions Premier Andrews recently announced.
Here are a few of the shocking restrictions these free citizens must abide by, lest they choose to face a fine of over $1,600:
Overnight curfew: no one is allowed to leave their home between the hours of 8 p.m. and 5 a.m. unless they are leaving for medical care, caregiving, or work
Mobility restrictions: no one is allowed to travel more than 5 kilometers (a mere 3.1 miles) from their home in order to exercise or shop (some exceptions apply, including for people whose partners live more than 5 km away)
Many establishments, such as sports complexes, are now re-closed and people cannot exercise in groups larger than two
Some food and grocery stores in the area are also reinstating food rationing, e.g., prohibiting the purchase of more than two certain meats, vegetables, and toilet paper, among other essential items
Know before you go: These other countries have COVID-19 lockdown measures and/or travel bans in place
"Well-intentioned" or not, these intrusive demands from the Australian government echoes something nefarious and overpowering, say many concerned citizens. But in many other countries, things are getting back to business following the initial shock of the coronavirus pandemic.
Understandably, many people are getting bit by the travel bug again and hoping to go out and explore. But whether it's important to know what type of restrictions, if any, you'd face if traveling to a certain country or region (or even a state here in the U.S.).
Popular travel website Kayak has been keeping a running list of countries that are either open, partially closed, or with no current restrictions to travelers. Below is a status of a few of the major countries you may want to know about:
Completely closed ("only citizens, residents returning home, or people in other special circumstances may enter the country"): Canada, South Africa, Indonesia, and Fiji
Partially closed ("entrance into the country may depend on the traveler's citizenship, point of origin, or other specific regulations"): United States, Greeland, Iceland, Spain, Italy, Germany, France, Australia, and New Zealand
No restrictions ("the country has no formal entry restrictions in place, but is still monitoring the situation and may have other travel advisories in place"): Brazil, Mexico, Ireland, Dominican Republic, United Kingdom, and Ecuador
For more official news on travel restrictions and bans, check out the U.S. Department of State Bureau of Consular Affairs website.
Sources for this article include: