5 best herbs and supplements for natural skin care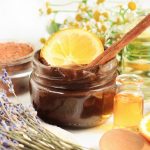 (NaturalHealth365) Our skin – the largest organ in the body – is the first line of defense against injury, pathogens, toxins, air pollution, and overexposure to cold, heat and sun. As such, it's first in line to "take a hit" from these everyday threats – and to respond to these stressors with wrinkles, age spots, dryness, redness or pimples.
Clearly, our hard-working epidermis deserves the best protection we can give it. Fortunately, an arsenal of herbs and supplements for natural skin care is standing by – ready to protect, nourish, moisturize, and cleanse. Whether you are looking to reduce the appearance of fine lines and wrinkles, soothe a rash, fight acne breakouts or "glow up" an already-healthy complexion, research shows that this is a great area of interest for many people.
The basics of natural skin care start here
When people are both physically attractive and accomplished, we may say they are "more than just a pretty face."  Well, essential oil of lavender is "more than just a pretty scent."
In fact, it has strong natural antioxidant and anti-inflammatory powers, which dermatologists tell us can offer protection from sun damage and reverse signs of aging.
Lavender oil has been shown to trigger the production of glutathione and superoxide dismutase – two undisputed "heavyweights" of antioxidant protection.  In addition, it spurs the synthesis of collagen, one of the proteins responsible for skin's elasticity.
Natural healers have long advised that lavender oil has antiseptic and antifungal properties – and scientists agree. In a study published in Journal of Medical Microbiology, the team reported that essential oil of lavender can speed wound healing, while even treating infections resistant to conventional antifungals.
And another impressive study showed that lavender oil reduced swelling and inflammation as much as dexamethasone (a prescription steroid) and reduced pain as much as tramadol (a pharmaceutical analgesic).
Like other essential oils, lavender oil is not to be taken internally. Instead, it should be combined with a carrier oil and applied topically.
Natural healers advise combining 3 to 4 drops with ½ teaspoon of coconut oil to ease minor skin irritations and relieve the pain and itching of insect bites.
A great way to give your skin some "tender loving care"
Calendula, also known as pot marigold, is a close relative to the yellowish-orange marigolds found in annual plantings.  Anti-inflammatory, antiviral and antibacterial, calendula is a popular ingredient in homeopathic creams and ointments used to treat cuts, contact dermatitis, diaper rash and sunburn.
And, there is good reason for this.
Calendula's yellow flowerheads are packed with antioxidant flavonoids, which can scavenge harmful free radicals and prevent oxidative damage.  Incidentally, calendula's potent antioxidant abilities were recently acknowledged in a study published in Phytotherapy Research, a major journal of plant-based medicine.
In addition to its medicinal value, calendula has cosmetic applications as well.  The Milton S. Hershey Medical School reports that calendula improves skin hydration and firmness – which can translate into a more youthful-looking complexion.
Zap acne, allergies and eczema with an all-natural oil
Tea tree oil, a natural antiseptic, can promote the healing of minor wounds while helping to prevent infection.
If you are one of the 20 percent of the population who suffers from sensitivity to nickel – a common component of costume jewelry and hand-held devices – take note. Studies have shown that tea tree oil can reduce the severity of this common allergic reaction.
In a study published in the esteemed Archives of Dermatological Research, tea tree oil outperformed zinc oxide in reducing allergic dermatitis. The team reported that it reduced the severity of itching and other symptoms by a whopping 40 percent, as compared to 17 percent with zinc oxide.
Tea tree oil may also help alleviate the scaling, reddening and itching that accompanies eczema.  Keep in mind, tea tree oil should not be taken internally but applied to the skin (avoiding the eye area) after being diluted in a ratio of 1 to 2 drops of tea tree oil per 12 drops of carrier oil.
Discover the sweet – and scientific – truth about honey
Like other beneficial herbs and nutrients, honey has all the disease-fighting "anti" properties – antimicrobial, anti-inflammatory and antioxidant – going for it.
In addition, it contains valuable micronutrients – such as B vitamins, vitamin C, potassium and manganese – and flavonoids such as apigenin, catechin and quercetin.  Here's a health tip: the darker the honey, the more antioxidants it contains.
But what makes honey so superb for natural skin care is the fact that it is a humectant, meaning it attracts and holds onto moisture.  In addition, honey contains gluconic acid – which gently exfoliates and brightens the skin.
In an article published in Research in Ayurveda, scientists endorsed honey as a facial wash, skin moisturizer and acne treatment.  And, it couldn't be easier to put honey to work for you.
To smooth and moisturize skin, simply whisk a tablespoon of honey with an egg white, a teaspoon of glycerin and a quarter cup of flour. Leave on 15 minutes, then rinse well with warm water.
For a gentle facial scrub, mix a teaspoonful of honey with a teaspoonful of ground almonds, massage over the skin, then rinse.
Discover the supplementary protein that supports youthful-looking skin
Collagen, a protein found in the body's connective tissues, is essential for the flexibility and resilience of skin. Aging, air pollution, poor nutrition and smoking can all take a toll on collagen, leading to a loss of the ability of skin to "snap back" and triggering the onset of wrinkles and sagging.
Studies suggest that oral supplementary collagen may be able to help.
In a study published in 2015 in the Journal of Medical Nutrition and Nutraceuticals, a nutritional supplement of collagen peptides, vitamin C, hibiscus extract and macqui berry extract caused a significant improvement in skin elasticity and firmness after four weeks.
And, as you may know: the antioxidant vitamin C plays an important role in producing collagen.  Good dietary sources of vitamin C include citrus fruits, bell peppers and strawberries.
In addition, vitamin A helps to preserve collagen in the body. Retinol, a form of vitamin A, is available in skincare creams and lotions. For best results, look for a formulation that contains vitamin C as well.
Of course, before trying the supplements listed above, be sure to check first with your integrative healthcare provider or skin care specialist.
While the cosmetics industry would like us to believe that pricey potions are the only route to healthy skin, these natural skin care supplements can work just as well, for a fraction of the cost.
Sources for this article include:
Grandviewresearch.com
MedicalNewsToday.com
NIH.gov
PennStateHershey.com
NIH.gov
NIH.gov
NIH.gov