Nebraska AG gives green light: Doctors can prescribe Ivermectin and HCQ for COVID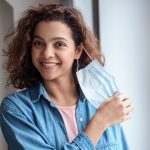 (NaturalHealth365)  One of the biggest criticisms faced by Dr. Anthony Fauci and other mainstream public health officials during this pandemic is that the overwhelming push to give everyone at least two to three mRNA COVID shot doses (and perhaps more, if the Pfizer CEO's wish comes true) completely overlooks the potential benefit of other therapeutics that could help treat or even prevent COVID-19 – especially given that many of these therapeutics have been prescribed to humans for decades, unlike the brand new COVID jab.
From former President Donald Trump to comedian Joe Rogan, public figures – along with experienced scientists and medical experts – who have expressed an interest in COVID-19 interventions that weren't the jab are quickly denounced by the media.  With this in mind, the recent decision by the Nebraska Attorney General seems to be exceptionally courageous.
BREAKING:  Attorney General for Nebraska bucks the trends, allows doctors to prescribe Ivermectin and Hydroxychloroquine for COVID-19
On October 14th, 2021, the Office of the Attorney General of the State of Nebraska released an opinion regarding the "Prescription of Ivermectin or Hydroxychloroquine as Off-Label Medicines for the Prevention or Treatment of Covid-19."
Along with his colleagues, Nebraska's AG, Douglas J. Peterson officially gave the green light to licensed doctors in Nebraska to prescribe the drugs Ivermectin and Hydroxychloroquine for the treatment or prevention of COVID-19 as they saw fit, under off-label prescribing (a common and legal practice among prescribing physicians).
In the opinion, AG Peterson brings up several salient points regarding his decision – first, pointing to the questionable "science" that has been used to lambast Hydroxychloroquine.
"[W]e have found significant controversy and suspect information about potential COVID-19 treatments," the release says.  "A striking example features one of the world's most prestigious medical journals – the Lancet.  In the middle of the COVID-19 pandemic, The Lancet published a paper denouncing Hydroxychloroquine as dangerous.  Yet, the reported statistics were so flawed that journalists and outside researchers immediately began raising concerns.  Then after one of the authors refused to provide the analyzed data, the paper was retracted, but not before many countries stopped using Hydroxychloroquine and trials were canceled or interrupted."
In shocking detail, the Nebraska AG's letter continues:  "The Lancet's own editor-in-chief admitted that the paper was a 'fabrication,' 'a monumental fraud,' and 'a shocking example of research misconduct in the middle of a global health emergency.'"
"When fraudulent information is published in a leading medical journal, it understandably leads to skepticism in some physicians and members of the public."
Nebraska state government sees no reason to discipline physicians for using COVID-19 treatments or prophylactics that seem to scare jab producers – will other states follow the same example?
Per the Nebraska AG, "the available data does not justify filing disciplinary actions against physicians simply because they prescribe Ivermectin or Hydroxychloroquine to prevent or treat COVID-19.  If, on the other hand, healthcare providers neglect to obtain informed consent, deceive their patients, prescribe excessively high doses, fail to check for contraindications, or engage in other misconduct, they might be subject to discipline."
The AG also opens the door to other off-label drugs that might show promise, "either now or in the future."
It is a true spot of hope to hear that doctors who are willing to offer evidence-backed therapies to their patients with COVID-19 will NOT be threatened in some parts of this country. However, time will tell if other government officials will follow this state department's lead.
Sources for this article include: