NH365 077: How to Opt-Out of ObamaCare – Healthcare by Americans, for Americans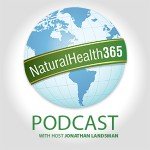 (NaturalHealth365) Even the mainstream media admits the reality of ObamaCare – as a total failure.
Aetna, one of America's largest healthcare insurance companies, is stopping its ObamaCare expansion plans and may pull out completely – very soon – with expected ObamaCare losses at around $320 million by the end of the year.  Several ObamaCare co-ops have failed due to financial problems, premium costs are soaring and the penalty of being uninsured is going up and up.
Click here to have a representative contact you about a NEW medical cost-sharing program – that is personally used and endorsed by Jonathan Landsman.
Save money and protect your health: An effective alternative to ObamaCare
Today, on the NaturalHealth365 Podcast, I want you to know that there is an alternative to being involved with the dying sickcare system. I, personally, have never wanted to buy so-called health insurance – because I would never want to use their services.
But, what if there was a way to get together with other Americans that truly care about their health; help support one another and NEVER have to pay a penalty for being uninsured again? Would you be interested?
Well, I've got some great news for you … there IS a choice and today we'll talk about what I personally got involved with and I think you'll really like this program.
Today, you'll hear from a true pioneer within the medical cost-sharing industry.  He is literally changing the way Americans think about paying for their healthcare.  Help us out: Share this show and tell your friends – there is a better way to care for yourself and reduce medical costs.
Links related to this show:
Click here to discover the many benefits of this medical cost-sharing program. (personally used and endorsed by Jonathan Landsman)
Subscribe to the NaturalHealth365 newsletter to receive our FREE shows, lots of great health gifts + the latest news and information on natural health solutions.
Podcast highlights include:
Meet the man behind a medical cost-sharing movement – changing the way we care for ourselves.
What exactly is medical cost-sharing and how can it benefit me and my family?
How does a medical cost sharing program work and will it cover integrative medical expenses?
The difference between medical cost-sharing and health insurance. (There's a BIG difference)
The way medical cost-sharing protect us from Obamacare penalties for not having insurance.
Plus, much more!
About Dale Bellis
Dale Bellis is currently the Executive Director of Liberty HealthShare. He led the reorganization plan two years ago that launched Liberty HealthShare under the terms of the Affordable Care Act for healthcare sharing ministries. Liberty HealthShare dates its origins to the mid-1980s.
In 2001 he founded a business to administer self-funded health care plans for employers. As a Third Party Administrator, Mr. Bellis developed innovative cost containment strategies for employers. He created the first technology-based audit system for healthcare billing called Medical Bill Review. MBR corrects duplicate billing and billing errors received from providers by using physician peer review techniques. MBR saves employer plans millions of dollars in unfair charges each year.
With experience in both secular healthcare plans and cost sharing ministries, Mr. Bellis now offers Americans an alternative to government mandated healthcare. And, if you live outside the United States, you can still benefit from this medical cost-sharing program.
Click here to receive more information about the very best in true healthcare opportunities – at a lower cost than conventional 'sick care' programs.