Physical activity in the 'right way' for just 10 minutes per week reduces your risk of premature death, science reveals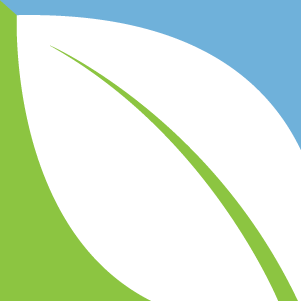 (NaturalHealth365) We're all aware of the importance of regular exercise and physical activity for a healthy life. Now a collaborative study out of Shandong University in China, the University of Minnesota in Minneapolis and the University of Texas Medical Branch Galveston has found the benefits of higher intensity activity for short periods include a profound impact on reducing mortality.
This observational study included tens of thousands of people age 40 and over who had participated in health surveys. The results clearly demonstrated a link between lowered death risk and physical activity. Early death from cardiovascular disease, cancer and all other mortality causes was found to be dramatically reduced.
The results were published in the British Journal of Sports Medicine.
Physical activity news that should NOT be ignored by anyone
Previous research had already demonstrated that engaging even in low-level activity such as walking or gardening could protect brain and cardiovascular health. However, the new research shows more vigorous exercise for short periods has the most beneficial effects.
For the study, the researchers analyzed National Health Interview Surveys data. This is a yearly series of U.S. surveys that poll Americans for information regarding their lifestyle habits.
Health data from 88,140 adults ages 40 to 85 was assessed. For reference, one minute of vigorous exercise equated to two minutes of moderate activity like dancing or a brisk walk. Only activities undertaken for 10 minutes or more were considered.
The researchers found that persons who engaged in 10 to 59 minutes per week of moderate, leisurely physical activity had an 18 percent lowered risk of death from any cause. Persons who engaged in moderate activity for 150 to 299 minutes per week saw a drop of 31 percent.
Less than 20 minutes of daily moderate exercise is all it takes to have a positive impact on your life
Persons who engaged in moderate activity for 1,500 minutes per week or more experienced a 46 percent decrease in mortality risk from all causes. A correlation between physical activity levels and lowered risk of death from cancer was also found.
The numbers for more leisurely exercise were lower, with those spending 10 to 59 minutes per week on lighter activities enjoying a 12 percent lower death risk from cardiovascular events. Those who engaged in 120 to 299 minutes per week decreased their risk of death from cardiovascular causes by 37 percent.
However, more than 1,500 minutes of lighter activity seemed to bring little additional benefit.
Intensity, not quantity, is key to maximizing the benefits of exercise
The importance of exercise for health cannot be overstated. However, engaging in more vigorous physical activity for shorter periods brings the most health benefits.
While any exercise is better than none at all, a short duration of higher intensity physical activity seem to increase the benefits of working out.  Of course, we should never forget that regular exercise is associated with a reduced risk of heart problems, diabetes, dementia plus many other health issues.
So, make it point to get moving today and enjoy the benefits for a lifetime.
Sources for this article include: