Power walking reduces mortality risk by 24%, study reveals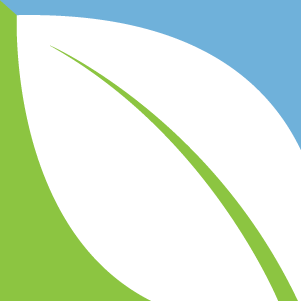 (NaturalHealth365) While regular walking is already linked with improved health and longevity, University of Sydney research suggests that power walking – at a faster pace – can enhance the benefits of exercise.  And, the best part, it's easy to do.
Walking, at an average pace, results in a 20 percent risk reduction of mortality from all causes as compared with slower walking. However, walking at a brisk pace increased this reduction in mortality risk to 24 percent.
Let's face it: if this news was about a drug – the mainstream media would be talking about this all day.
Benefits of power walking even more dramatic for anyone over 60
Cardiovascular disease mortality was reduced by 24 percent while walking at an average pace versus a slow pace.  And, heart attack risk fell by 21 percent when walking at a faster pace.
Walking had an even more protective effect for older individuals, with those age 60 or older showing a 46 percent reduced risk of dying from cardiovascular disease. Fast paced walkers experienced a 53 percent lowered risk of mortality related to the disease.
Yet, pace did not seem to be a factor in reducing cancer mortality; the general health benefits of regular walking applied.
The study was a collaboration among the University of Sydney, University of Cambridge, University of Limerick, University of Edinburgh and the University of Ulster. The goal was to determine if there were associations between walking pace and cardiovascular disease, cancer mortality and all-cause mortality.
All the study results were published in a special issue of the British Journal of Sports Medicine dedicated to 'Walking and Health.'  Now, we just have to get more healthcare providers to read this kind of research and embrace its value – to help spread the message.
When it comes to physical activity, pace matters
Fast-paced walking is generally considered to be around three to four miles per hour; however, fitness levels are a factor. A fast pace of walking should make you slightly out of breath in a sustained way.
The research drew from mortality records from 11 population-based surveys taken between 1994 and 2008 in Scotland and England. Participants self-reported their walking pace and results were adjusted for intensity, total amount of exercise, age, sex and BMI (body mass index).
Gender and BMI values did seem to affect outcomes.
Clearly, the benefits of exercise and physical activity are enhanced by power walking and maintaining a faster pace. In light of this, the study group advocates promoting the benefits of a brisk walking pace in public health announcements and literature.
Benefits of physical activity linked to reduced inflammation and improving overall health
If you're pressed for time: you should know that you can benefit from even a shorter walk at a faster pace.  Faster walking brings significant benefits, lowering their risk for cardiovascular issues and mortality from all causes.
No doubt, being physically active is one of the key aspects to a long and healthy life.  Even mild to moderate exercise reduces the risk of chronic inflammation, improves emotional well-being, reduces the risk of dementia and slows the aging process – at a cellular level.
Remember: consistency is the crucial factor.  Strive for a minimum of 20 minutes of walking or other physical activity per day – at least 3 – 5 days per week.  It's well worth the effort!
Sources for this article include: