Vitamin C shown to improve blood sugar levels and reduce blood pressure in patients with type 2 diabetes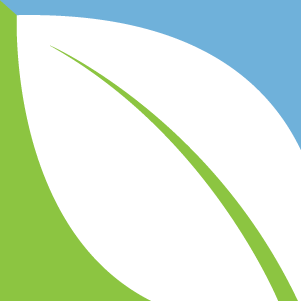 (NaturalHealth365) The Centers for Disease Control and Prevention (CDC) recently reported that fully one third of the American population is prediabetic, with elevated blood sugar (glucose) levels that can – if untreated – lead to full-blown type 2 diabetes.  Diabetes, which currently affects over 30 million Americans, causes the risk of heart disease to skyrocket – and can feature serious complications such as nerve damage, kidney disease and retinal damage.
Now, a brand-new Australian study shows that vitamin C can lower elevated blood glucose in type 2 diabetics, helping to control dangerous after-meal surges and "spikes."
The misunderstood health benefits of vitamin C
Vitamin C, or ascorbic acid, is a potent natural antioxidant, anti-inflammatory and immune system booster.  Thankfully, a handful of forward-thinking doctors – early vitamin C pioneers such as Dr. Frederick Klenner, Linus Pauling, Dr. Mathias Rath and Thomas E. Levy, MD, JD – have long spoken out about the ability of vitamin C to treat, and even reverse, a host of serious conditions.
In the 1940s, Dr. Klenner reported curing a variety of diseases, including polio and hepatitis, with high-dose vitamin C – while in the present day, Dr. Paul Marik, Professor of Medicine of Eastern Virginia Medical School, administers a vitamin C protocol that drastically improves survival rates for patients suffering from sepsis, a life-threatening systemic infection.
But the therapeutic value of this non-toxic, inexpensive natural nutrient has been consistently downplayed by the medical powers-that-be. Time and again, the mainstream medical community seems to have greeted even the most impressive vitamin C studies with indifference, suspicion and even scorn.
Fortunately, well-designed scientific studies on vitamin C's benefit are accumulating – as manifested by this latest study, conducted by an international team of researchers and published in a peer-reviewed medical journal.
Study: Vitamin C can reduce blood sugar spikes by a substantial 36 percent
In a double-blind, placebo-controlled study published in 2019 in Diabetes, Obesity and Metabolism, adult participants with type 2 diabetes were randomly divided into two groups. One group took 1,000 mg of ascorbic acid in divided doses every day for four months, while the other group received a placebo.
Participants were given standardized meals, and their glucose levels were monitored continuously for 48 hours.  The results were clear-cut.
The vitamin C group experienced significantly lower after-meal blood sugar levels – reducing by roughly three hours the time spent every day in hyperglycemia – a state of elevated blood glucose.
Why is this important?
Research has shown that blood sugar "spikes" damage cells in multiple ways, and are linked to heart disease, cancer, Alzheimer's disease, peripheral neuropathy, kidney failure, cognitive dysfunction and retinal damage.
Clearly, the less time spent in hyperglycemia – the better.  However, better glucose control wasn't the only benefit for the participants in the vitamin C group.
The ascorbic acid also lowered elevated blood pressure – a primary risk factor for heart disease.
The team reported that participants' blood pressure readings dropped by an average of 7 mmHg in the systolic number (which measures the pressure exerted by heartbeats) and by 5 mmHg in the diastolic (which measures the pressure in between beats).
Incidentally, the vitamin C group also experienced a significant lessening of disease-promoting oxidative stress.  The researchers concluded that the study provided evidence for use of vitamin C as an adjunct therapy to improve control of blood sugar and blood pressure in people with type 2 diabetes.
Vitamin C drastically lowers the risk of developing cardiovascular disease
People with type 2 diabetes suffer from increased risk of heart disease – in fact, the Cleveland Clinic reports that 75 to 85 percent of patients with diabetes die from heart attack or stroke.
This makes the findings of recent studies on vitamin C and heart disease particularly significant.  In one study, which was published in Journal of the American College of Nutrition, researchers evaluated the daily vitamin C intake of 108 men.
They found that men in the group with the highest levels of vitamin C intake had a 66 percent less chance of developing coronary heart disease – the number one killer in the United States – than men in the lowest-intake group.  In other words, men who consumed higher levels of vitamin C were two-thirds more likely to avoid developing heart disease.
Researchers believe that this beneficial effect is due to vitamin C's ability to prevent and alleviate endothelial dysfunction – the stiffening of arterial walls that interferes with the healthy flow of oxygen-rich blood.
And, in a 2003 observational study conducted by researchers at Harvard Medical School and published in the Journal of the American College of Cardiology, 85,000 female nurses were followed for 16 years.
Women who took supplemental vitamin C reduced their risk of heart disease by a hefty 28 percent.
Alert: Vitamin C also improves post-heart attack prognosis
Vitamin C can help reduce the damage to heart tissue from ischemia-reperfusion injury (a type of post-heart attack damage in which blood previously cut off by the attack suddenly floods back into the area).
Researchers credit vitamin C with improving electrical conduction throughout the heart muscle, reducing inflammation and decreasing clotting factors – which contribute to stroke risk.  Vitamin C also appears to help protect against two other heart problems: atrial fibrillation – a type of irregular heartbeat – and dilated cardiomyopathy, a harmful enlargement and weakening of the heart.
How much vitamin C do I need a day?
According to natural health experts, the current vitamin C RDAs advised by the Office of Dietary Supplements are good for a laugh – and not much else.
Vitamin C proponents note that the ODS recommendations – a paltry 75 to 90 mg of vitamin C a day – are enough to prevent the severe form of vitamin C deficiency known as scurvy, but not enough to maintain optimal health or combat disease.
Knowledgeable integrative and functional doctors usually advise taking anywhere from 1,000 to 6,000 mg of vitamin C a day, in divided doses – with even higher levels recommended for serious chronic conditions.
Naturally, you should consult with your own physician before supplementing with vitamin C.  And, of course, do not stop or reduce prescribed blood sugar-lowering medications – unless specifically advised to do so by your doctor.
Health tip: various fiber-rich foods and nutritional supplements – including citrus fruits, cruciferous vegetables, oat bran and psyllium husks – can also help to promote healthy glycemic control.
As the studies suggest, daily supplementation with inexpensive, non-toxic vitamin C can provide major protective dividends to the heart – while helping to regulate blood sugar levels. Clearly, having optimal levels of this essential micronutrient is a "win/win" scenario.
Sources for this article include: