The remarkable effects of vitamin C over the past 70 years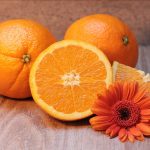 (NaturalHealth365) Frederick R. Klenner, MD – who used high-dose vitamin C to treat such serious conditions as polio and viral pneumonia – called it "the safest and most valuable substance available to the physician."
Nobel prize-winning researcher Linus Pauling believed that it could hold the key to treating cancer. And, a groundbreaking physician at a Virginia hospital is currently using it as part of a protocol to treat life-threatening advanced sepsis.
Vitamin C, also known as ascorbic acid, is a powerful antioxidant and anti-inflammatory that can boost the immune system and enhance the function of disease-fighting phagocytes. In addition, it is inexpensive, non-toxic, convenient and – when used in the proper dose – effective.
Yet, sadly, Western medicine tends to pay little attention to this remarkable vitamin.  And, that's a shame, as you'll soon see why.
Early breakthrough: Vitamin C pioneer reported success treating polio and viral pneumonia
In the 1940s, Dr. Klenner, a small-town family doctor in North Carolina, claimed to have used intravenous high-dose vitamin C to cure polio in 60 out of 60 patients – with no mortalities, no paralysis and no adverse effects.
He reported that he obtained these near-miraculous results by injecting his patients with massive amounts – up to tens of thousands of milligrams a day.  Dr. Klenner also used vitamin C against respiratory diseases.
In a 2007 review published in Journal of Orthomolecular Medicine, the author, Andrew W. Saul, credits Dr. Klenner with successfully treating 42 cases of viral pneumonia.  For over forty years, Dr. Klenner used vitamin C to treat an astonishing array of diseases and conditions – including hepatitis, chicken pox, measles, mumps, influenza, mononucleosis, diphtheria, dysentery, leukemia, snakebite and carbon monoxide poisoning.
Even though Dr. Klenner published 28 scientific papers documenting his research – and presented a summarization of his work on polio before the American Medical Association – his pronouncements were met with little interest by his colleagues.
However, his work would be carried on by other forward-thinking practitioners.
There's a growing consensus about the therapeutic effects
Scientific research confirming vitamin C's benefits continues to accumulate.
For example, a study published in Immune Network revealed that vitamin C led to increased production of disease-fighting interferons, causing an antiviral immune response against the H3N2 influenza (swine flu) virus.
And, in an extensive 2017 review published in Nutrients, the author noted that a total of 148 animal studies indicate that vitamin C may alleviate or prevent infections caused by bacteria and viruses. The review also cited two controlled trials showing that regularly administered high-dose vitamin C – at levels between 6 and 8 grams a day – shortens the duration of colds.
The author commented that past research in which vitamin C showed unimpressive results might be explained by the insufficient dosages used.  Natural health experts have been saying this all along!
Could appropriate vitamin C supplementation mean an end to deadly heart disease?
Renowned researcher Linus Pauling believed that heart disease (along with supposed contributors to heart disease, such as oxidized cholesterol) is actually an early stage of scurvy, a severe deficiency of vitamin C.
This theory was recently confirmed by a study conducted by scientists at the Dr. Rath Research Institute and published in the American Journal of Cardiovascular Disease.
As vitamin C is not produced in the body, it must be obtained through diet or appropriate high-quality supplementation.  And, shortfalls can have dire consequences.
A lack of vitamin C causes arteries to become fragile and to rupture – a problem which the body tries to repair with deposits of cholesterol. Unfortunately, this rescue attempt can backfire, with arteries becoming clogged with atherosclerotic plaque.
The result? A heightened risk of heart attack and stroke.
Dr. Mathias Rath, M.D. – a longtime research partner of Linus Pauling's – maintains that appropriate supplementation can spur production of beneficial collagen and make arteries more flexible and less prone to breakage.
In fact, Dr. Rath has stated his hope that his Cellular Recommendations – which involve 3 grams of vitamin C a day, along with other antioxidants – could lead to the abolition of heart disease as a cause of human mortality.
Given the fact that heart disease is currently the leading cause of death in the nation, this is welcome news.
Breaking NEWS: Discover a lifesaving treatment for sepsis
Sepsis, a systemic infection that can lead to multiple organ failure, features a bleak 40 percent mortality rate.  But Dr. Paul Marik, of the Sentara Norfolk General Hospital intensive care unit, may be changing that. The physician has developed a protocol involving IV C, vitamin B1 (thiamine) and corticosteroids.
In a retrospective study published in Chest and involving 47 patients, Dr. Marik reported that 8.5 percent of the vitamin C-treated patients died – as opposed to 40.4 percent of the control patients – a phenomenal result!
Of course, this vitamin is not intended to supplant or replace any conventional medical treatment – but is to be used as a complementary therapy.  Eighty years ago, Dr. Klenner insisted that vitamin C – in the proper amounts – could address virtually any condition. And, he said, administering it should be the first course of action.
"The patient should get large doses of vitamin C in all pathological conditions," Dr. Klenner declared,  "while the physician ponders the issue."
As a growing body of research attests, these have turned out to be words of wisdom.
Sources for this article include: