Six common foods found to contain concerning levels of heavy metal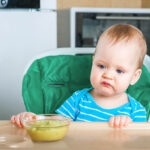 (NaturalHealth365) It's fine to like heavy metal as a music genre, but you definitely don't want to consume too many heavy metal in your food due to the potential negative health effects these substances can cause.
Yet a brand-new paper published in the August 2023 volume of Food and Toxicology found that regular consumption of six popular and common foods can actually cause you and your loved ones to exceed the maximum tolerable intake level of one heavy metal.
It doesn't take much: Moderate consumption of six common foods could expose children to dangerously high levels of the heavy metal cadmium
According to the Agency for Toxic Substances and Disease Registry (ATSDR), the maximum amount of cadmium that "can be taken in orally chronically without risk of adverse health effects" is just 0.0002 mg/kg/day, based on its renal effects.
Noting that there is "increasing evidence of cadmium's toxicity," the ATSDR warns that the heavy metal cadmium is classified as a known human carcinogen by the International Agency for Research on Cancer (IARC).  And like many other heavy metals, cadmium is quite ubiquitous in our environment.  The U.S. Center for Disease Control and Prevention (CDC) notes that this heavy metal is found naturally in "most soil and rocks" but is also increased in the environment via pollution and the use of fossil fuels, coal, fertilizers, mining processes, and waste incineration.  It's also found in products like batteries, pigments, metal coatings, plastics, and cigarette smoke.
Cadmium is also readily found in groundwater and on crops.  This does well to explain why a recent study based out of Michigan State University found that it's not hard for people – especially some of the nation's most vulnerable – to consume cadmium above levels established as safe.
Most at risk for excess cadmium exposure via the diet, according to the researchers' investigation, are kids between the ages of 6-24 months and 24-60 months old.  The six foods identified as significant sources of dietary exposure to cadmium include:
Rice
Spinach
Oats
Barley
Potatoes
Wheat
Particularly concerning about the researchers' findings is that it might not take all that much for cadmium exposure to exceed "safe" limits.  For example, the researchers concluded that children between 6 months and 24 months exceeded the ATSDR guidelines of cadmium by up to 200%, even when consuming spinach and rice as little as once a week.
It should be noted that the researchers only investigated the frequency of consumption of these six common foods – other foods, including baby food (which are notorious for testing for high levels of heavy metals), were not included in their analysis … suggesting that overall cadmium exposure could be much higher.
Children at risk of excess cadmium exposure: Here's how to protect your young loved ones
According to the researchers, not only are kids more likely to ingest higher-than-"safe" levels of cadmium through common foods, but they may also be more at risk (compared to adults) of adverse health effects from cadmium due to their physical immaturity and neurological development.
What type of adverse health effects?  According to the CDC, this could include (after repeated, low-level exposure) "kidney disease and fragile bones" as well as cancer – and if ingested in "large amounts," cadmium can also lead to acute symptoms like vomiting and diarrhea.
So, what can we do as parents to protect our kids?
It's clear that the ultimate responsibility for protecting kids from heavy metal exposure starts with manufacturers making these products.  Quoted by Children's Health Defense, the study co-authors rightly call on manufacturers to "voluntarily and immediately reduce the levels of toxic heavy metals in their baby foods to as close to zero as possible.  If that is impossible for foods containing certain ingredients, then those ingredients should not be included in baby foods."
As for "regular" foods like rice, leafy greens, and wheat, experts advise parents to feed their children a varied diet in order to help combat the impact of heavy metal exposure.  If possible, it might be beneficial to reduce the number of times per week children are offered foods known to contain higher levels of cadmium (specifically, the six listed above).
And while you should avoid getting overly stressed (as high stress can certainly be bad for your health, too!), it's important overall to be mindful of the food you're giving your children.
Sources for this article include: