Compound in turmeric found to suppress growth of head and neck cancers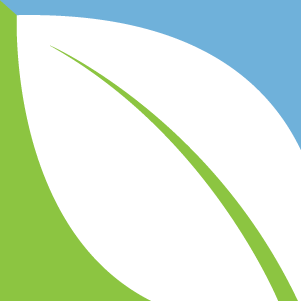 (NaturalHealth365) Researchers from the UCLA Jonsson Comprehensive Cancer Center have found that the primary component of the spice turmeric, curcumin, effectively suppresses cell signaling and growth in head and neck cancer. The data was published in the peer-reviewed journal of the American Association of Cancer Research.
The benefits of curcumin have been linked with a number of health effects, including its wonderful ability to reduce the risk of chronic inflammation – the cornerstone of chronic disease.  This recent study shows how curcumin works directly in the mouths of persons with head and neck cancer to reduce the mechanisms that promote cancer cell growth.
Health benefits of curcumin and turmeric known for centuries
In addition to inhibiting critical signaling on the cancer cell pathways, curcumin also directly affected the saliva and reduced the presence of pro-inflammatory cytokines there. These cytokines are known for promoting cancer growth.
In addition to being a flavorful ingredient in Middle Eastern and South Asian cooking, turmeric has been used medicinally for centuries. It is an anti-inflammatory that can be used directly on the skin to treat wounds and reduce the effects of aging. It has also been used to treat menstrual cramps.
Other health benefits of curcumin include antioxidant properties, the ability to boost brain health and functioning, support for heart health, relief of arthritis symptoms, reduced depression and increased longevity.
Positive effects of curcumin on head and neck cancer evident within one hour
A 2005 curcumin study showed restrained growth in head and neck cancer as well when applied directly onto mouse tumors in a paste form. A 2010 study of mice also showed curcumin suppressed cell cycling and growth in head and neck cancers. It was found that curcumin binds to the IKK enzyme so that it can't active mechanisms that promote cancer cell growth.
For the recent study on humans, 21 patients suffering from head and neck cancer gave saliva samples before and after taking 1,000 mg of curcumin. A reduction of inflammation and cancer enhancing cytokines occurred after just one hour.
Curcumin supplementation highly promising for those with head and neck cancer or high cancer risk
These results offer great promise for patients with head and neck cancer, as curcumin supplements are very affordable and seem to cause no side effects. Curcumin could be used in combination with other cancer treatments. It could also be taken as a preventative measure for those who are at risk for head and neck cancer such as tobacco users, persons with the HPV virus and those who have had oral cancer in the past.
Obviously, whenever dealing with a serious health issue, it's strongly advised that you consult with a trusted, medical professional.
For effective treatment of head and neck cancer, curcumin should be taken in supplement form. While eating foods spiced with turmeric can have positive health benefits, taking clinical doses of the compound curcumin (1,000 mg per day or more) will be required for cancer prevention.
Editor's note: Click here to learn more about the most potent form of liposomal turmeric on the market.*
*And, yes, if you decide to purchase a bottle – this does help to support our operations (here at NaturalHealth365) – at no extra cost to you.
References:
https://www.medicalnewstoday.com/articles/234470.php
https://www.ncbi.nlm.nih.gov/pubmed/16203793
https://newsroom.ucla.edu/releases/the-major-component-in-turmeric-176878
https://www.ncbi.nlm.nih.gov/pubmed/17569207