Did U.S. and Chinese researchers collaborate to create a coronavirus that can infect humans? Shocking 2015 Scientific Paper says "YES"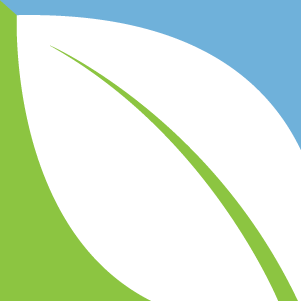 (NaturalHealth365) As the "race for the cure" continues in the United States and elsewhere during our current COVID-19 crisis, thousands of people around the world are left with many uncomfortable questions on their mind. For instance: did this version of the coronavirus come from a lab?
If the idea that the SARS-CoV-2 virus grew at the hands of researchers sounds farfetched to you, get ready to be surprised.  Published research offers evidence which points to a resounding "YES" to the question "was coronavirus manmade?"
We, at NaturalHealth365, would like to extend a special thanks to Peter R. Breggin, MD for providing context and inspiration for this article.
Prestigious peer-reviewed journal published study results proving that U.S. and Chinese researchers conspired to create deadly manmade coronavirus
Five years ago, the respected and peer-reviewed scientific journal Nature Medicine published a paper from a group of U.S. and Chinese researchers who explicitly tinkered with a bat coronavirus in order to see if it could infect humans.
The researchers succeeded!
The international team hailed from institutions such as Harvard Medical School, the National Center for Toxicological Research of the Food and Drug Administration, the Department of Cancer Immunology and AIDS of the Dana-Farber Cancer Institute, and none other than the Key Laboratory of Special Pathogens and Biosafety at the Wuhan Institute of Virology. Both the United States and Chinese governments funded the research.
In their paper, titled "A SARS-like cluster of circulating bat coronaviruses shows potential for human emergence," the researchers acknowledged that they "generated and characterized" a virus (called SHC014-CoV) which at the time was circulating in the Chinese horsehoe bat population. Animal and human cell experiments involving the manmade coronavirus then led to evidence of lung damage and other pathologies. Their experiments also determined that "available SARS-based immune-therapeutic and prophylactic modalities revealed poor efficacy" for treatment.
In other words, these researchers genetically modified and created an animal-based virus that could be infectious to humans and was impervious to exisiting antiviral treatments, including vaccines which "failed to neutralize and protect from infection."  Eerily similar to the current global pandemic.
And yet:
We're supposed believe a paper published in March of this year – published in the very same journal – which states that genomic investigations of the virus  "irrefutably show" that SARS-CoV-2 did not come from a lab and that it is "improbable that SARS-CoV-2 emerged through laboratory manipulation."
The authors of Nature Medicine's March 2020 paper urge people to accept one of two scenarios that more "plausibly explain" the virus's origin: either natural selection and evolution in an animal host before the virus jumped to humans, or natural selection and evolution in a human host after the virus jumped from animals.
We don't claim to be virologists. All we know is that there are too many unknowns right now. Maybe it's time for officials to start being way more transparent about this virus's true origins.
Have researchers succeeded in creating the very pandemic monster they were worried about?
It's painfully ironic to think that both the Chinese and United States governments funded (with taxpayer dollars) the laboratory creation of a dangerous and proven deadly pathogen, simply for the apparent purpose to … "prepare" for a future emergence?
The level of biosafety and biosecurity risk of such meddling is hard to wrap our head around. It sounds a bit like fighting fire with fire – but makes you wonder who actually is the "winner" in such a fight.
Perhaps big pharma and friends pushing for mass vaccinations?
"The emergence of severe acute respiratory syndrome coronavirus (SARS-CoV) and Middle East respiratory syndrome (MERS)-CoV,"  the authors of the 2015 paper write, "underscores the threat of cross-species transmission events leading to outbreaks in humans."
Yet even their own research, in addition to earlier research from related government-funded studies, seemed to downright spook them. The authors conclude that "scientific review panels may deem similar studies … too risky to pursue"  and that "the potential to prepare for and mitigate future outbreaks must be weighed against the risk of creating more dangerous pathogens."
We're deeply concerned by this revelation and thankful to Dr. Breggin, his scrupulous wife Ginger, and Jef Akst of The Scientist for bringing it to light. It begs the question: what other sorts of experiments are going on in BSL-4 labs like the laboratory in Wuhan?
To what extent are government agencies putting the public at dire risk?  So much remains to be seen.
Sources for this article include: