NH365 019: Vegan lifestyle myths exposed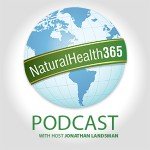 (NaturalHealth365) The vegan lifestyle has gained tremendous momentum in the last several years. But, is it a healthy diet? Today, on the NaturalHealth365 Podcast, we'll talk about the many vegan myths and what you need to know.
This program features an exclusive interview with Jonathan Landsman and Brenda Davis, RD – an internationally acclaimed vegan dietitian. On this show, we examine the latest scientific findings on plant-based diets and, if you're interested in changing your diet, you'll learn how to avoid the biggest mistakes surrounding food choices.
Links related to the show:
1. To purchase the book, "Becoming Vegan", by Brenda Davis – visit: BrendaDavisRD.com
2. Subscribe to the NaturalHealth365 newsletter to receive lots of great health gifts + the latest news and information on natural health solutions.
A closer look at the vegan lifestyle and poor diets that trigger disease
By now, we all know that excessive amounts of highly-processed foods, sugars and drug-saturated animal products cause disease. Heart disease, cancer, diabetes plus a host of chronic degenerative disease are all caused by unhealthy food choices and exposure to other environmental toxins.
If we want to be healthy – we MUST shift our attention away from the factory-farmed, chemical-laced garbage produced by the major food manufacturers of the world.  Commercially-produced food is all about profit, not health.
Program highlights include:
Do vegans and vegetarians really live longer than meat eaters? (the answer may surprise you)
Should we avoid carbohydrates?
Is there something wrong with 'whole grains'?
Brenda takes a 'hard look' at the "Paleo Diet".
Should we eat soy foods?
Can we get enough calcium, iron and protein from a plant-based diet?
The biggest mistakes to avoid. (Vegans need to listen carefully)
Should we be concerned about fat?
Do vegans need supplements like B12 plus much more!