New meta-analysis highlights vitamin D benefits for cancer patients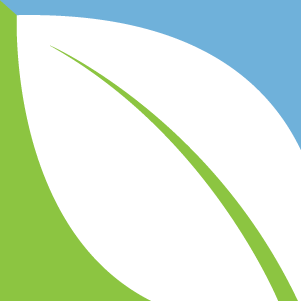 (NaturalHealth365) Dietitians, doctors, and researchers all agree that too many people are missing out on vitamin D benefits, whether it's generated by exposure to the sun or in the form of a supplement.  Simply put: it's an indispensable vitamin for heart health, immune function, and strong bones.  But, most importantly, it's extremely valuable for cancer patients.
In truth, vitamin D has been studied many times for the prevention of cancer and other diseases, such as diabetes, osteoporosis, and heart disease.  However, a new meta-analysis reveals that vitamin D can improve survival rates among cancer patients.
And, since cancer is the second leading cause of death within the United States, this is a significant finding.
Vitamin D benefits include a LOWER risk of death for cancer patients
The American Society of Clinical Oncology recently revealed these findings in the Journal of Clinical Oncology, with results showing that a vitamin D supplement improved the lifespan among cancer patients. They took a look at ten randomized controlled trials that involved more than 79,000 cancer patients, comparing the effects of taking vitamin D supplements for at least three years.
When comparing vitamin D supplementation to taking a placebo, they found that patients taking vitamin D had a 13% lower risk of dying from cancer.  If this were a pharmaceutical drug result – it would have made the national news.
In fact, taking the supplement had a significant effect on reducing the risk of death in individuals with cancer, and the difference in mortality rate between the placebo group and the group of patients taking vitamin D was big enough that it shows how critical supplementation may be among people fighting cancer.
Do NOT ignore the health dangers linked to toxic indoor air. These chemicals - the 'off-gassing' of paints, mattresses, carpets and other home/office building materials - increase your risk of headaches, dementia, heart disease and cancer.
Get the BEST indoor air purification system - at the LOWEST price, exclusively for NaturalHealth365 readers. I, personally use this system in my home AND office. Click HERE to order now - before the sale ends.
Although researchers believe that additional research is needed, they do feel that taking a vitamin D supplement carries significant benefits without the fear of negative side effects. And most cancer patients are willing to take any help they can get in their battle against this disease.
How much vitamin D do we really need?
There is no simple (easy) answer for every single person.  Depending on your health status, age, where you live, etc. – your need for more vitamin D can vary greatly from time to time.
When researching vitamin D recommendations, you'll quickly see that 'ideal amounts' can vary greatly. However, recent studies have helped clarify the amount needed for optimal health.
Generally speaking, healthy vitamin D levels are 40 mg/ml or higher, while 50-80 mg/ml is optimal.  A simple blood test will give you these results.
Less than 20 ng/ml is considered a vitamin deficiency.  And, sadly, there are too many people deficient in this vitamin.  The bottom line is: 'test, don't guess.'  Talk to your doctor about getting tested today.
Keep in mind, individuals with a normal body mass index (BMI) may still require 6,000 IU of D3 – daily (or more) – to keep levels healthy, overweight people may require 7,000 IU each day, and obese people could require 8,000 IU or more!
Sources for this article include: