400 doctors, scientists declare "international medical crisis" due to COVID-19 shot-related deaths and diseases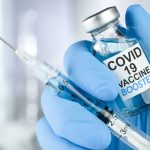 (NaturalHealth365)  Has the international public health crisis gone from the viral disease, SARS-CoV-2, to the widespread use of the experimental drug intended to prevent it?
Despite the fact that doctors in places like Australia and California have been threatened with having their licenses suspended or revoked simply for expressing their concerns over these COVID shots, many continue to speak out in an attempt to raise the alarm over what they fear is an exorbitant harmful impact of these gene-based injections.  And one recent news release composed by an international team of doctors warns of an "excess in mortality" correlating suspiciously with this mass vax rollout.
Hundreds of global scientists, doctors warn of "serious international medical crisis" due to COVID vax
According to the U.S. Centers for Disease Control and Prevention (CDC), a whopping 612,781,120 doses of COVID shots have been administered in the United States as of September 14, 2022, including 1.19 million doses given to children under five years old since mid-June.  That's hundreds of millions of shots handed out to nearly 80% of American men, women, and children (who have received at least one dose) since December 2020, when the jabs were first given outside of clinical trials.
Globally, the number of doses administered currently tops 12.67 billion.  Close monitoring for unexpected safety signals surrounding these drugs has been allegedly going on since the very beginning, insist public health officials and pharmaceutical companies.  But if that were truly the case, why are millions of doses of these drugs still being administered every day?
It's a question that over 400 scientists, doctors, and other health care professionals from around the world continue to ask.  Recently, in a September 10, 2022 news release titled "DECLARATION OF INTERNATIONAL MEDICAL CRISIS DUE TO THE DISEASES AND DEATHS CO-RELATED TO THE "COVID-19 VACCINES", the international group pointed to some concerning correlative trends that they believe warrant immediate action from "regulatory agencies that oversee drug safety" including the World Health Organization, PHO, European Medicines Agency, U.S. Food and Drug Administration, UK Medicines and Healthcare products Regulatory Agency, and the U.S. National Institutes of Health.
These trends include:
An increase in excess mortality rates in countries with high vaccination rates
A "large number of sudden deaths in previously healthy young people" who have been vaxxed
A high incidence of miscarriages and perinatal deaths
After examining official data from various regulatory agencies, including the U.S.'s VAERS data and the UK's Yellow Card System, the doctors note that there have been "more than 11 million reports of adverse effects and more than 70,000 deaths co-related to the inoculation of the products known as "covid vaccines," as well as a large number of other serious adverse events, hospitalizations, and permanent disabilities."
They also add that these figures represent up to 10% or less of all real events – a nod to the known problem of adverse event underreporting.
Manifesto with over 10,000 signatures and counting calls for eight specific action steps from global regulatory agencies
In their declaration, the international team of doctors and scientists outline eight measures that they urge regulatory agencies to respond to.  These include:
A worldwide 'stop' to the national inoculation campaigns with the products known as "COVID-19 vaccines".
Investigation of all sudden deaths of people who were healthy previous to the inoculation.
Implementation of early detection programs of cardiovascular events which could lead to sudden deaths with analysis such as D-dimer and Troponin, in all those that were inoculated with the products known as "COVID-19 vaccines", as well as the early detection of serious tumors.
Implementation of research and treatment programs for victims of adverse effects after receiving the so-called "COVID-19 vaccine".
Undertaking analyses of the composition of vials of Pfizer, Moderna, Astra Zeneca, Janssen, Sinovac, Sputnik V, and any other product known as "COVID-19 vaccines",
by independent research groups with no affiliation to pharmaceutical companies or any conflict of interest.
Studies to be conducted on the interactions between the different components of the so-called "COVID-19 vaccines" and their molecular, cellular, and biological effects.
Implementation of psychological help and compensation programs for any person that has developed a disease or disability as a consequence of the so-called "COVID-19 vaccines".
Implementation and promotion of psychological help and compensation programs for the family members of any person who died as a result of having been inoculated with the product known as "Covid-19 vaccines".
Interested readers can peruse the list of signatures of this manifesto and sign it themselves if interested.
Sources for this article include:
Thegatewaypundit.com
Medicalcrisisdeclaration.com
Substack.com
COVID.cdc.gov
CNBC.com