GUILTY: Appeals court slams Bayer, says Monsanto acted with reckless disregard of safety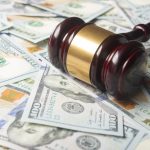 (NaturalHealth365) Monsanto, owned by the pharmaceutical company Bayer, is nearly synonymous with one of its most contentious products, Roundup.  The weed killer, which causes cancer, will no longer be sold to everyday consumers starting 2023.
And a recent court decision from the state of California only adds to the pharmaceutical company's woes.
Bayer-owned Monsanto acts with "reckless disregard" and loses recent appeal, struggles to hide from litigation against its beleaguered and cancer-causing weed killer, Roundup
On August 9, 2021, the 1st Appellate District in the Court of Appeal for California rejected a bid from Monsanto to overturn a recent trial they lost against a husband and wife duo of plaintiffs, Alva and Alberta Pilliod.
In the decision, the court states: "We find that substantial evidence supports the jury's verdicts.  Monsanto's conduct evidenced reckless disregard of the health and safety of the multitude of unsuspecting consumers it kept in the dark.  This was not an isolated incident; Monsanto's conduct involved repeated actions over a period of many years motivated by the desire for sales and profit."
In May 2019, the Pilliods were awarded by a jury a whopping $2 billion in punitive and compensatory damages after they both developed non-Hodgkin lymphoma after years of using Roundup products.
A judge later lowered their total payment to $87 million.
Monsanto claimed there was insufficient evidence to support the Pilliods's case and that their claims somehow violated federal law.  But the California appeals court rejected the company's pleas.  Indeed, the Appellate Court stated Monsanto acted with "willful and conscious disregard for the safety of others" and "failed to conduct adequate studies on glyphosate and Roundup, thus impeding discouraging or distorting scientific inquiry concerning glyphosate and Roundup."
Since purchasing Monsanto in 2018, Bayer has said it would set aside at least $11 billion to settle around 100,000 existing Roundup cancer cases.
Hold your applause:  Bayer CEO admits decision to pull Roundup from shelves is to prevent company from being sued – not to protect consumers
Like many of you, we were happy to hear that Bayer would stop selling Roundup to consumers within the next few years.  However, in an article published on Agriculture.com, the CEO of Bayer Werner Bauman stated that this decision "is exclusively geared at managing litigation risk [from glyphosate-cancer lawsuits] and not because of any safety concerns."
Plus, the Roundup being pulled from shelves will still be available to farmers. "[F]armers continued to rely on Roundup containing glyphosate to deliver crops to market using sustainable farming practices," Bauman said, explaining why the cancer-causing product will still be available to these food suppliers.
In a fact sheet online about glyphosate, the European Commission states that Roundup "eliminates or [minimizes] the need to use [plowing] machines ("zero tillage" farming), thereby reducing soil erosion and carbon emissions."
Bayer is scrambling for additional support.  They cite a recent scientific dossier from the Assessment Group on Glyphosate (AGG) of the European Union, which makes the following claim: "No chronic or acute consumer risk is expected from the treatment of crops with glyphosate according to the representative uses for the current renewal process.  Overall, the AGG concludes that glyphosate meets the approval criteria for human health."
These statements have yet to be peer-reviewed by the European Food Safety Authority.
Sources for this article include:
Childrenshealthdefense.org
USRTK.org
Agriculture.com
Europa.eu