CDC misleads public, fails to mention that "mild" myocarditis has lifelong consequences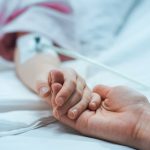 (NaturalHealth365) According to the U.S. Centers for Disease Control and Prevention (CDC), the new mRNA COVID shot available under Emergency Use Authorization (EUA) can cause a variety of adverse effects, including myocarditis, a type of heart inflammation.  The CDC also claims these cases are typically mild.
But dismissing these cases as "mild" does not capture the whole picture.  Let's explore a recent Children's Health Defense interview with a mother explaining her son's struggle with myocarditis following his Pfizer injection.
Mother laments "what they didn't explain" as she watches her teenage son struggle with heart inflammation following COVID injection
Survivorship bias:  It's something that social media influencers accuse people of when they point out that the majority of cases of COVID-19 are mild and non-deadly.  Yet these influencers fail to see that the same "bias" could be applied to people who receive the COVID shot – and just because they were "fine" after receiving the injection doesn't necessarily mean other people will be, too.
Consider the case of 14-year-old Aiden Jo.  As Children's Health Defense reports, the boy (who was previously healthy and only had asthma as a pre-existing condition) received his first Pfizer jab on May 12.  A few weeks later, on June 10, Aiden woke up in the middle of the night complaining of chest pain and difficulty breathing.
His mother, Emily, rushed Aiden to the hospital where he was ultimately treated for heart inflammation.  Emily was reportedly aware that this was a possible consequence of giving her child the shot, but she states she had been under the impression that the adverse effect was rare and mild.
"What they didn't explain," she states to Children's Health Defense, "is that mild means hospital care and follow-up care indefinitely."  The boy now is forced to sit out of gym class, skip recess, and is unable to run around and play outside with his friends due to how easily he gets tired and how poorly his heart can handle the stress of activity.  His mother also faces thousands of dollars in medical care.
"Parents need to understand that myocarditis is not covered under the National Vaccine Injury Compensation Program," she says, "and the Countermeasures Injury Compensation Program only covers if you're incapacitated, wheelchair-bound, or dead.  We have incurred thousands and thousands of dollars in medical bills.  We have insurance but they don't pay all.  It does not account for tests down the road that we still have to get."
Emily adds: "[The CDC is] not explaining what mild myocarditis means.  Aiden's cardiologist told us no case of myocarditis is 'mild.'  That's like saying a heart attack is mild."
These are the kinds of complications you can expect from myocarditis
As noted by Mayo Clinic, myocarditis reduces your heart's ability to pump and can cause rapid or abnormal heartbeats.  And other than prolonged recovery and thousands of dollars in hospital bills, severe cases of myocarditis can also lead to:
Heart attack
Heart failure
Sudden cardiac death
Parents should be aware that signs of myocarditis in children include chest pain, breathing problems, abnormal heartbeats, rapid breathing, fever, and fainting.
Ask yourself the question:  Do the benefits of getting your child inoculated clearly outweigh the risks?  Does your child need an experimental jab with a list of potentially severe adverse effects for a condition that has a close to 100 percent survival rate?
Sources for this article include: