The best essential oils for allergy and asthma relief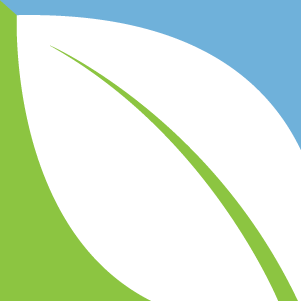 (NaturalHealth365) Respiratory issues are a major problem for millions of people in the United States – especially those suffering with allergies and asthma. According to the American Academy of Allergies, Asthma and Immunology, a record 1 in 12 people had asthma in 2009 – up from just 1 in 14 in 2001. Even more people – as much as 30 percent of the U.S. population – endure seasonal allergic rhinitis, also known as hay fever.
Conventional medicine suggests that over-the-counter and prescription medications are the most effective means of combating asthma and finding natural allergy relief. However, there is a safer, non-toxic way to effectively reduce inflammation without the need for man-made drugs. The solution can be found in essential oils – one of nature's most powerful antihistamines.
Learn more about essential oils.  Join Jonathan Landsman plus many other incredible speakers for the Essential Oils Revolution.  Click the banner (below) to order now and get many free gifts!

What are the best essential oils for natural allergy relief?
Two of the most common oils used for natural allergy relief are the soothing and cooling peppermint and eucalyptus oils. Simply breathing these oils in can reduce sinus congestion tremendously, completely replacing the need for allergy medications or shots in many cases. Peppermint oil is especially beneficial for those with allergies who need help eliminating airway inflammation. Eucalyptus oil, on the other hand, is a decongestant and carries germicidal properties.
Lavender oil uses are also endless, but it is especially effective for fighting inflammation brought on by allergies and asthma. In 2014, researchers published a study revealing that daily inhalation of lavender oil for two weeks reduced lung mucus lowered overall airway resistance in mice with experimentally induced asthma. In fact, the researchers found that lavender oil uses extend even further, reducing white blood cell and Interleukin cytokine levels in the fluids and tissues of the lungs.
This translates to less stress on the immune system when compared to the mice not treated with lavender oil.
As an added bonus, essential oils carry many secondary benefits that may help people suffering with allergies or asthma. For example, lavender oil uses include treatment for colic, bronchitis and sinus congestion – all issues that may aggravate airway inflammation. It can even be used to help induce better rest for individuals with breathing difficulties who have trouble sleeping at night.
What is the best way to use essential oils?
For the treatment of asthma and allergies, essential oils can be administered topically or via inhalation. But, before applying topically, be sure to dilute the peppermint and eucalyptus oils in a carrier oil first – such as coconut oil or jojoba. Apply gently to the chest, neck and bottoms of the feet. Lavender oil can be applied directly to the skin surrounding the sinus area without a carrier oil, but test on a small area first if you have sensitive skin.
At night, try putting a few drops of lavender oil or peppermint oil into a diffuser by your bed. Alternatively, you can place lavender oil on your hands and cup them over your nose as you breathe in deeply for 4 to 5 breaths. To inhale eucalyptus oil, place a few drops in boiling water, breathing in the steam with a towel draped over your head.
Want to learn more about essential oils? Join Jonathan Landsman plus many other incredible experts for the Essential Oils Revolution – a FREE (online) event, May 11-18. Click here to register today and receive some free gifts!
References:
https://www.aaaai.org/about-the-aaaai/newsroom/asthma-statistics.aspx
https://www.aaaai.org/about-the-aaaai/newsroom/allergy-statistics.aspx
https://www.ncbi.nlm.nih.gov/pubmed/24909715

https://richmondnaturalmed.com/essential-oils-for-seasonal-allergy-relief