Cell phone industry fighting consumer rights to know radiation risk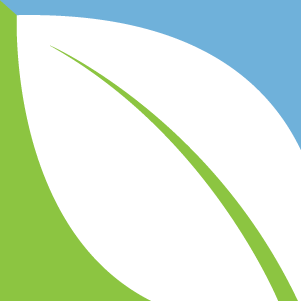 (NaturalHealth365) Natural health and safety advocates have long sounded the alarm on the dangers of cell phone radiation, which has been linked with brain tumors and cognitive problems.
Yet a required manufacturer's warning that would allow safer use is hidden inside phones – and few consumers know about it. Even more infuriating – the fact that cell phone manufacturers are fighting the attempts of one city to protect its citizens by publicly displaying the information.
Video points out the difficulty of accessing the hidden message
A video produced by CBC News, the news gathering division of the Canadian Broadcasting Corporation, reveals the concealed warning, and the lack of easy access to it.
The warning urges users to avoid exposure to RF (Radio Frequency) energy by using a "hands-free" option, and also cautions them to carry their phones at least 5 mm from their bodies to ensure exposure levels remain at or below "as tested" levels.
As the video clearly demonstrates, most people – in fact, a staggering 81 percent of Canadian IPhone users – are not only unaware of the warning's existence, but can't locate the message in their phones after being told of it.  Several cell phone owners are shown scrolling through their device's control panels and settings in a vain attempt to find it.
Watch this video (below) to discover the truth lurking inside your mobile device:
Cell phone safety testing doesn't reflect reality
The video also shows the results of safety tests in which researchers measured the electromagnetic field from three popular cell phones produced by top manufacturers. The phones – a Samsung Galaxy, an LG5 and an IPhone 7 – were first tested at a distance of 5 to 15 millimeters.
All three were found to produce safe levels of exposure – until they were tested at a distance representing how people actually wear them. When worn near the body, all three devices exceeded the safe exposure limits.
This is a troubling finding, in light of the fact that 67 percent of the Canadian cell phone users interviewed reported wearing their cell phones in their pockets or directly against their bodies. (And, it would seem logical that Americans don't differ significantly from their Canadian counterparts in their wearing of phones).
Safety advocates cry "foul"
According to epidemiologist Dr. Devra Davis – the founder of Environmental Health Trust, a non-profit organization devoted to researching environmental health hazards – every millimeter closer to the body leads to more cell phone radiation – and more potential harm.  Dr. Davis points out that men who keep cell phones in their pants pockets experience lower sperm counts.
Her concern is shared by Frank Clegg, a former president of Microsoft, Canada, who now heads a group advocating for safer use of technology. According to Clegg, "Dozens and dozens of studies that show (cell phone radiation) harm have been presented to Health Canada," – and all have been met with indifference.
The government agency continues to insist that there is no "totality" of scientific evidence of harm. It also maintains that a small child could be exposed to cell phone around the clock every day for a year and not suffer adverse effects – a stance that Clegg calls "unforgivable."
One city fights back with an unusual ordinance
But one city seems determined to help educate and protect its smartphone users from cell phone radiation and the hazards of wireless technology. Berkeley, California has passed the Right-To-Know law, an ordinance that requires retailers to give clear alerts to consumers regarding federal guidelines related to the safe use of cell phones.
As a result, all Berkeley cell phone retailers are required by law to post the warning that is usually concealed inside phones – "If you carry or use your phone in a pants or shirt pocket or tucked into a bra when the phone is ON and connected to a wireless network, you may exceed the federal guidelines for exposure to RF radiation."
The warning also advises users to refer to the instructions in their phone or user manual for information on using the phone safely.
Trade group is fighting Right-To-Know tooth and nail
Not surprisingly, the law is being challenged by the Cellular Telephone Industries Association, a trade organization representing the largest cell phone carriers and manufacturers in the country. The CTIA's ludicrous stance is that the warning infringes on the First Amendment rights of cell phone users – and they shrilly condemn it as "highly misleading, one-sided, innuendo-laden and controversial."
The group also insists that there is no scientific proof of damage from cell phones.  And, the legal battle is expected to end up in the Supreme Court.
Top scientists and physicians agree on cell phone dangers
At the Baltimore Pediatric Conference last summer, physicians and scientists from top medical schools and universities expressed their concern about potentially harmful cell phone radiation – and its effects on the brain development of unborn children. Yale and Harvard Universities have already issued reports warning of risk to brain development in unborn children from cell phone radiation, while The American Academy of Pediatrics has called for standards to be imposed.
Researchers say that children are particularly susceptible to cell phone radiation, absorbing up to 10 times as much as adults. Dr. Martha Herbert, a Harvard University-affiliated pediatric neurologist, reports that she has discovered associations between autism and the electromagnetic field of wireless internet. Dr. Herbert says that wireless technology can cause disturbances in the brain's calcium signaling and information processing, leading to agitation.
In addition to cognitive and behavioral problems, cell phone radiation has been linked to cancer. One particularly disturbing animal study showed that low levels of radiation caused an increase of highly malignant tissues of the brain and heart — even at levels below the (so-called) safety limit for cell phones.
And the harm extends to humans. Neuro-oncologist Dr. Jacob Easaw has launched a brain tumor registry in an attempt to track and document increased incidence of brain cancer. "We will see more and more studies that correlate cell phone use with brain tumors," he predicts, noting that many cases will involve young people.
You can take steps to reduce radiation risk
To cut down on radiation, experts advise keeping cell phones away from your body and using a hands-free device. Pregnant women, in particular, should take care to keep cell phones away from their bellies. You can also sharply limit your cell phone use, substitute texts for phone calls, and keep wireless turned off whenever possible.
Young children's exposure to tablets, cell phones and other wireless technology should also be limited.
Meanwhile, as the legal battle between Berkeley and CTIA makes its way towards the highest court in the land, advocates continue to fight for consumers' rights to know the risks of cell phone radiation.
References:
Cell phone radiation warning under attack by the wireless industry
Pediatric conference declares cell phones and wireless cause brain cancer and other health issues