Cell phone radiation warning under attack by the wireless industry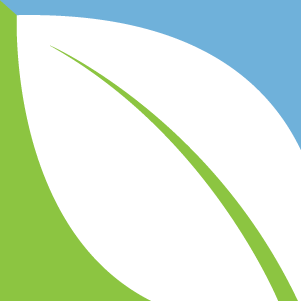 (NaturalHealth365) A major story out of Newsweek is clearly showing the unconscionable actions of the wireless industry, this time leveled against the City of Berkeley, California. The pattern of trying to suppress information and muddying the waters about the risks of cell phone radiation, wireless technology and EMF pollution continues.
This disturbing trend has escalated to include court cases, bribery (often referred to as "lobbying"), conflicts of interest, and trampling fundamental human rights.
Cell phone radiation: Do wireless users have a right to know?
The city of Berkeley is the first in the nation to enact an ordinance that requires retailers to give clear alerts to consumers regarding federal guidelines related to the safe use of cell phones. The goal of this important "right to know" ordinance is to help educate and protect smartphone users from cell phone radiation, EMF pollution, and the hazards that can come with using wireless technology.
The new warning could be seen in the back of the Berkeley Apple Store's "Genius Bar," where Apple aficionados congregate to fix or update their various Apple devices. All Berkeley cell phone retailers have been required to post the warning.
The truth is that no one is sure of the long-term effects of cell phone radiation, EMF radiation and wireless Internet exposure because this technology hasn't been around very long. A Yale and Harvard report is already warning against the dangers cell phone radiation exposure and its risk to brain development in unborn children. Who knows what it is doing to all of us at the cellular level?
How can we speculate about its potential effects on people decades from now, or generations from now?
Cell phone radiation and EMF pollution warnings are not complicated (yet, often ignored)
Berkeley cell phone users are warned against carrying computers and phones in the "on" position and with Wi-Fi enabled close to their skin, such as in a pants pocket or tucked inside an undergarment or close-fitting shirt.
The warning says that users may exceed what's considered "safe" levels of exposure to cell phone radiation, EMF pollution and wireless Internet if the devices are kept too close to the body. It cautions users to read the manual that came with their phone, computer or tablet closely, and to follow the safety information there.
Berkeley, California created and enacted this ordinance out of concern and safety for its technology-loving citizens. However, the law as well as the placards displayed in stores like the Apple Store drew the ire of the Cellular Telephone Industries Association (CTIA), a trade association representing the biggest cell phone carriers and manufacturers in the nation, including Apple, AT&T, Verizon and Samsung.
The CTIA is trying to suppress its own clients' user manuals
The CTIA went to court on behalf of these technology juggernauts, arguing that the cell phone warning notice required by the city of Berkeley infringes upon the First Amendment rights of cell phone retailers. Doubling down on this ridiculous claim, they called the requirement "highly misleading, one-sided, innuendo-laden, scientifically unsupported" and "controversial."
The city of Berkeley maintains that the required notice is simply a pointer to the very user manuals and safety warnings that the cell phone manufacturers have written themselves.
It will be interesting to see where this important "right to know" discussion goes from here. More revelations are sure to come. Meanwhile, consumers should continue to protect themselves and minimize their exposure to cell phone radiation, wireless technology and EMF radiation.
References:
https://news.yale.edu/2012/03/15/cell-phone-use-pregnancy-may-cause-behavioral-disorders-offspring
https://www.newsweek.com/2016/11/11/cellphone-warnings-first-amendment-berkeley-516357.html